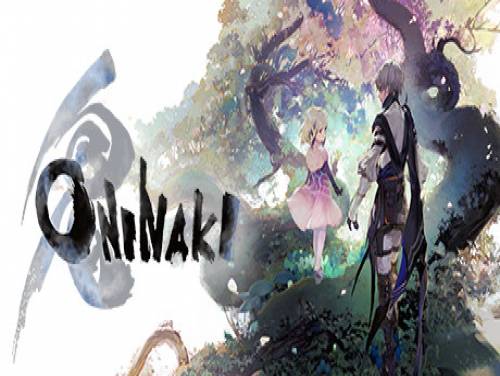 We are pleased to present you this article dedicated to the trainer of Oninaki .There are all the resources that our editors have found on Oninaki, in particular, in addition to what is written, also Cheats and Walkthrough.
Would you be able to improve this guide? We would be really happy to know how, so you can create a better article, updating it with your advice.
We also have the tricks of Oninaki! In our page dedicated to the tricks of Oninaki you will find codes and unlockable to overcome all obstacles and arrive without any worries at the end of the game.
The brand new action-Rpg ONINAKI tells the story of a Watcher who has the task of protecting the life after death.
Thank you for reading this brief introduction, and now let's show the guide to the trainer and the button to download it.
Download Trainer
This trainer adds the following cheats to this game:
Unlimited Health
Manifest Full
Instant Skill Cooldowns
Weak Enemies
Death Force
Enemies Don't Attack
Unlimited Potions
Level
XP
Next XP
Why do you have to pay for some Trainers and Cheats?
Actually is very rare to find games containing cheats because game developers are not interested in keeping them in their games. So the creation of cheats is executed by external programmers that spend their time and skills into the creation of Trainers, programs that let you cheats on a particular game. They do it for passion or for money. Whatever the motivation, it's right to reward them for the time spent on their work.
Paid Cheats and Trainers are better in quality, contains more functionalities, are maintained and supported by their developers.
Respect of the Copyright
The program you are about to download was not created by Apocanow. However, we have permission to publish, publicize and disseminate the authors of the Trainer Oninaki Trainer - v1.0.1. Содержимое файла не содержит вирусов, даже если иногда они могут инициировать AV как ложные положительные.
Activating this trainer
If not state otherwise below, press F1 at main menu.Listen for 'Trainer Activated'.Press desired hotkey. All hotkeys can be changed on the trainer.
Promo Options
NumPad7: Unlimited Potions
Trainer Options
NumPad1: Unlimited HealthNumPad2: Manifest FullNumPad3: Instant Skill CooldownsNumPad4: Weak EnemiesNumPad5: Death ForceNumPad6: Enemies Don't AttackNumPad7: Unlimited Potions
Editor Options
Player Stats: LevelPlayer Stats: XPPlayer Stats: Next XP
Notes
EDITOR OPTIONS=============For PLAYER STATS, the values fill in. Change value then press TAB to modify. You may have to earn XP to see that the values changed or have effect.Unlimited Health:Toggle on to keep health full.Manifest Full:Toggle on to keep Manifest Gauge full.Instant Skill Cooldowns:Toggle on and skills reset nearly instantly.Weak Enemies:Toggle on and most enemies have very low health.Death Force:Use with caution! This powerful option, once toggled on, when you approach enemies you exude a death force that when you approach instantly kills them, and you collect XP. May set off scripts or kill bosses instantly, so use with caution!Enemies Don't Attack:Toggle on and most enemies will not attack.Unlimited Potions:Toggle on and when you use potions, you have plenty.