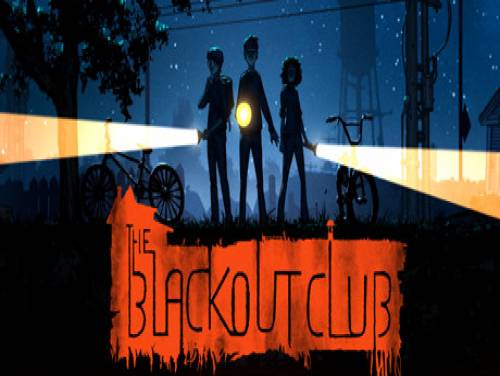 Welcome! Below we have reported the Trainer of The Blackout Club with also attached a small guide to its use.
If you believe you have material to add to the article, please contact us and we will be happy to publish it here on this page.
Not only that, we can also offer you the tricks and codes of this game! See the tricks of The Blackout Club of apocanow, that is a selection of cheating and strategies to overcome any hostility the game puts you in front of you, together with the tricks you can also find the list of Objectives and Trophies and how obtain them.
Not only that, we can also offer you the solution of this game! See the solution of The Blackout Club of apocanow, that is a selection of YouTube videos created specifically by third-party users in order to guide all the other players towards the completion of the game. complete Objectives and Trophies.
The Blackout Club ' is a horror game with a cooperative first-person focuses on a group of adolescent friends that investigates a monstrous secret under the skin of their small town. 1-4 players to explore quests are generated procedurally, against a fearsome enemy that you can only see with eyes closed.
Once all the premises have been completed, we will show you the promo trainer we have recovered and the guide written specifically for us by the authors of the program.
Download Trainer
This trainer adds the following cheats to this game:
No HUD
Unlimited Stamina
Instant Reset Wounds
Invisible and Silent
Confused Shape and AI
Instant Unstoppable Cooldown
Fast Reset Stun Gun
Unlimited Ammo
Unlimited Item Use
XP
Power Points
Why do you have to pay for some Trainers and Cheats?
Actually is very rare to find games containing cheats because game developers are not interested in keeping them in their games. So the creation of cheats is executed by external programmers that spend their time and skills into the creation of Trainers, programs that let you cheats on a particular game. They do it for passion or for money. Whatever the motivation, it's right to reward them for the time spent on their work.
Paid Cheats and Trainers are better in quality, contains more functionalities, are maintained and supported by their developers.
Respect of the Copyright
The program you are about to download was not created by Apocanow. However, we have permission to publish, publicize and disseminate the authors of the Trainer The Blackout Club Trainer - vCL #24082. Содержимое файла не содержит вирусов, даже если иногда они могут инициировать AV как ложные положительные.
Activating this trainer
If not state otherwise below, press F1 at main menu.Listen for 'Trainer Activated'.Press desired hotkey. All hotkeys can be changed on the trainer.
Promo Options
NumPad9: Unlimited Item Use
Trainer Options
NumPad1: No HUDNumPad2: Unlimited StaminaNumPad3: Instant Reset WoundsNumPad4: Invisible and SilentNumPad5: Confused Shape and AINumPad6: Instant Unstoppable CooldownNumPad7: Fast Reset Stun GunNumPad8: Unlimited AmmoNumPad9: Unlimited Item Use
Editor Options
Progression: XPProgression: Power Points
Notes
EDITOR OPTIONS============For Player Progression, enter the Powers Deck, and the values will fill in. Change the values and press TAB to lock it in. Leave the Deck and come back and the values are new. These are temp values for the current play session but will likely allow you to have more powers and possibly level up more quickly.No HUD:Toggle on to remove the HUDUnlimited Stamina:Toggle on and stamina bar remains full when using attacks and jumping, etc.Instant Reset Wounds:Toggle on and when you sustain damage, the stamina bar max remains at full and the accumulated wound meter is at minimum.Invisible and Silent:Toggle on and non Shape enemies cannot hear or see you. Drones may be able to detect you.Confused Shape and AI:Toggle on and Shape and AI enemies become confused and likely will no longer pursue you.Instant Unstoppable Cooldown:Toggle on and when you use Unstoppable Power, it's ready to go again when it completes.Fast Reset Stun Gun:Toggle on and you can use the Stun Gun immediately.Unlimited Ammo:Toggle on and the crossbow has unlimted ammo if you already had one ammo.Unlimited Item Use:Toggle on and when you eat or use items the amount does not decline.