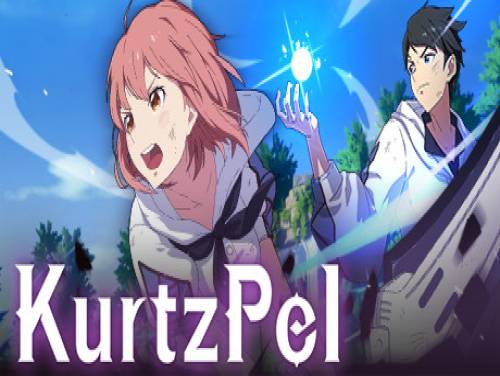 We are happy to show you the trainer and its guide to its use that we have composed for KurtzPel!
Are you aware of anything else regarding this Trainer or have any other material? Send it without any problems! You can comment on this article or contact us privately and we will be happy to update this guide with the material you send us!
Not only that, we can also offer you the tricks and codes of this game! See the tricks of KurtzPel of apocanow, that is a selection of cheating and strategies to overcome any hostility the game puts you in front of you, together with the tricks you can also find the list of Objectives and Trophies and how obtain them.
KurtzPel is an action game of combat, in the style of anime, with a third person view. Players can compete in PvP battles or fight against huge bosses in missions and PVE. Players use Karma (the method used to indicate the types of weapons and class) to jump into the fray.
Let's move on to show you the trainer after the introduction we just wrote in. Before downloading it, consult the user guide to make sure you do not make mistakes.
Download Trainer
This trainer adds the following cheats to this game:
Unlimited Health
Unlimited Stamina
Unlimited Mana
Unlimited Special Karma Skill Meter
Fast Attack Cooldowns
Freeze Mission Timer
Attack Speed
Cast Speed
Movement Speed
Max HP
Max Stamina
Stamina Regen
Max Mana
Mana Regen
Damage Multiplier
Melee Defense
Magic Defense
Ghost Mode
Why do you have to pay for some Trainers and Cheats?
Actually is very rare to find games containing cheats because game developers are not interested in keeping them in their games. So the creation of cheats is executed by external programmers that spend their time and skills into the creation of Trainers, programs that let you cheats on a particular game. They do it for passion or for money. Whatever the motivation, it's right to reward them for the time spent on their work.
Paid Cheats and Trainers are better in quality, contains more functionalities, are maintained and supported by their developers.
Respect of the Copyright
The program you are about to download was not created by Apocanow. However, we have permission to publish, publicize and disseminate the authors of the Trainer KurtzPel Trainer - v08.07.2019. Содержимое файла не содержит вирусов, даже если иногда они могут инициировать AV как ложные положительные.
Activating this trainer
If not state otherwise below, press F1 at main menu.Listen for 'Trainer Activated'.Press desired hotkey. All hotkeys can be changed on the trainer.
Promo Options
NumPad6: Freeze Mission Timer
Trainer Options
NumPad1: Unlimited HealthNumPad2: Unlimited StaminaNumPad3: Unlimited ManaNumPad4: Unlimited Special Karma Skill MeterNumPad5: Fast Attack CooldownsNumPad6: Freeze Mission Timer
Editor Options
Player Stats: Atrack SpeedPlayer Stats: Cast SpeedPlayer Stats: Movement SpeedPlayer Stats: Max HPPlayer Stats: Max StaminaPlayer Stats: Stamina RegenPlayer Stats: Max ManaPlayer Stats: Mana RegenPlayer Stats: Damage MultiplierPlayer Stats: Melee DefensePlayer Stats: Magic DefensePlayer Stats: Ghost Mode
Notes
EDITOR OPTIONS=============For Player Stats, Damage Multiplier if set high you can kill things with one hit. For Ghost Mode, set to 25 or higher and when hit, you don't get moved or knocked back, even though you may take damage.Unlimited Health:Toggle on to keep full.Unlimited Stamina:Toggle on to keep full.Unlimited Mana:Toggle on to keep full.Unlimited Special Karma Skill Meter:Toggle on to keep full.Fast Attack Cooldowns:Toggle on and many attacks reset instantly.Freeze Mission Timer:Toggle on and the mission timer telling how long you've been in the mission remains frozen.