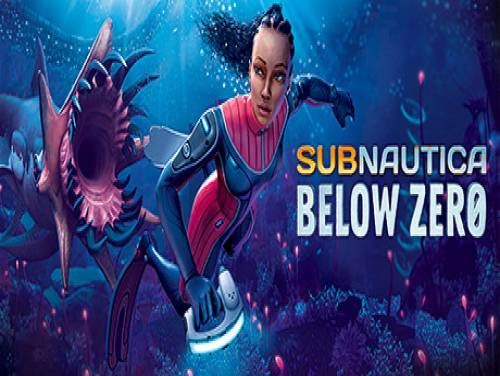 Hello and welcome to Apocanow, we present this article about the Trainer of Subnautica: Below Zero We hope it will serve you and allow you to improve your experience with this game.
The guide may not be 100% complete! If you have found something we have not contacted or commented on this article and we will be happy to link what you have sent us to what already exists.
Not only the Trainer! For you there are also the tricks and codes of Subnautica: Below Zero In the appropriate page of the tricks of this game there are paragraphs dedicated to how to cheat with this game, and to unlock unpublished game modes, in addition to the list of Achievements and how to get them.
Immerse yourself in an underwater adventure cold on an alien planet. Set a year after the original Subnautica, Below Zero challenges you to survive a disaster in a research station alien on the Planet 4546B. Create tools, looking for supplies, and reveals the next chapter in the history of Subnautica.
And now, finally, the long-awaited trainer for this game: download it, and after reading the user guide, activate it and you can use all the tricks you promise while playing.
Download Trainer
This trainer adds the following cheats to this game:
Infinite Vehicle Health
Infinite Health
Unlimited Oxygen
Unlimited Food
Unlimited Water
One Hit Kills
Super Swimming Speed
Unlimited Battery
Infinite Fire Extinguisher
Fast Build
Fast Scan
Fast Hatch
Fast Grow
Easy Craft
Super Game Speed
Unlock Dev Menu
Why do you have to pay for some Trainers and Cheats?
Actually is very rare to find games containing cheats because game developers are not interested in keeping them in their games. So the creation of cheats is executed by external programmers that spend their time and skills into the creation of Trainers, programs that let you cheats on a particular game. They do it for passion or for money. Whatever the motivation, it's right to reward them for the time spent on their work.
Paid Cheats and Trainers are better in quality, contains more functionalities, are maintained and supported by their developers.
Respect of the Copyright
The program you are about to download was not created by Apocanow. However, we have permission to publish, publicize and disseminate the authors of the Trainer Subnautica: Below Zero Trainer - vJul-2019 16498. Содержимое файла не содержит вирусов, даже если иногда они могут инициировать AV как ложные положительные.
Activating this trainer
If not state otherwise below, press F1 at main menu.Listen for 'Trainer Activated'.Press desired hotkey. All hotkeys can be changed on the trainer.
Promo Options
Decimal: Super Game Speed
Trainer Options
NumPad1: Infinite HealthNumPad2: Unlimited OxygenNumPad3: Unlimited FoodNumPad4: Unlimited WaterNumPad5: One Hit KillsNumPad6: Super Swimming SpeedNumPad7: Unlimited BatteryNumPad8: Infinite Fire ExtinguisherNumPad9: Fast BuildMultiply: Fast ScanAdd: Fast HatchSeparator: Fast GrowSubtract: Easy CraftDecimal: Super Game SpeedDivide: Unlock Developer MenuF1: Infinite Vehicle Health
Notes
One Hit Kills:This affects everything except your characterSuper Swimming Speed:While active hold down SHIFT while swimming to gain super swimming speed.Easy Craft:While active you can things for free. The state of this cheat is displayed ingame when you toggle itUnlock Developer Menu:While ingame press ESC, then activate this cheat. A new menu button appears which gives you access to the developer menu.