Littlewood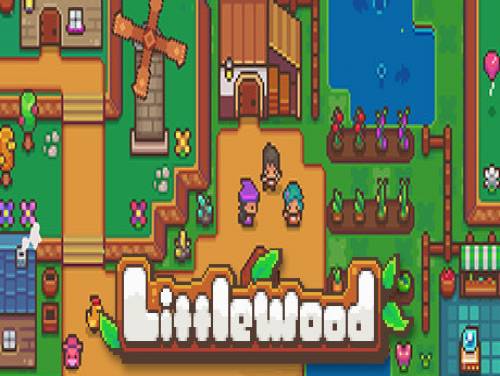 Welcome to the article on this site linked to the trainer of Littlewood On this page you will also find a user guide that will allow you to activate all the tricks that this trainer promises to add.
If you have something else to add to this guide and want to share it, do not hesitate! We are always available to supplement our material with additions and to make everything available to our visitors.
Not only the Trainer! For you there are also the tricks and codes of Littlewood In the appropriate page of the tricks of this game there are paragraphs dedicated to how to cheat with this game, and to unlock unpublished game modes, in addition to the list of Achievements and how to get them.
The world has already been saved. Now is the time to rebuild your city, learn new hobbies and make friends for life in this role-playing game peaceful and relaxing.
After this introduction to the game, here is the trainer we promised you, you can see the guide and download the trainer on your PC.
Download Trainer
This trainer adds the following cheats to this game:
Toggle Ingame Cheats
Change Quantity
Unlimited Compliments
Add Dewdrops
EXP Multiplier
Unlock All Recipes
Super Speed
Why do you have to pay for some Trainers and Cheats?
Actually is very rare to find games containing cheats because game developers are not interested in keeping them in their games. So the creation of cheats is executed by external programmers that spend their time and skills into the creation of Trainers, programs that let you cheats on a particular game. They do it for passion or for money. Whatever the motivation, it's right to reward them for the time spent on their work.
Paid Cheats and Trainers are better in quality, contains more functionalities, are maintained and supported by their developers.
Respect of the Copyright
The program you are about to download was not created by Apocanow. However, we have permission to publish, publicize and disseminate the authors of the Trainer Littlewood Trainer - v0.77. Содержимое файла не содержит вирусов, даже если иногда они могут инициировать AV как ложные положительные.
Activating this trainer
If not state otherwise below, press F1 at main menu.Listen for 'Trainer Activated'.Press desired hotkey. All hotkeys can be changed on the trainer.
Promo Options
NumPad7: Super Speed
Trainer Options
NumPad1: Toggle Ingame CheatsNumPad2: Change QuantityNumPad3: Unlimited ComplimentsNumPad4: Add DewdropsNumPad5: EXP MultiplierNumPad6: Unlock All RecipesNumPad7: Super Speed
Editor Options
Selected Item: Quantity
Notes
Toggle Ingame Cheats:While active the following shortcuts are enabled:P = Unlock all toolsL = ???O = Spawn BalloonI = Add Randon ItemB = Increase DateU = Scan MapJ = Toggle Camera Follows PlayerN = Go To Sleep1 = Town Wishes2 = Slot Machine3 = Teleport To Forest Entrance4 = Teleport To Endless Forest5 = Teleport To Cavern Entrance6-8 = Add 4 Structure Upgrade EXP9 = Add 2500 Dewdrops0 = Toggle Seasons (+1 Season)T = Increase Tool LevelsV = Toggle TimescaleC = Unlock All Discover Level7 = Remove All Discover LevelM = New YearQ = Reset Town Folk LvelG = Increase Hobby EXP By 4H = Increase Town Folk Heart EXP By 50For some actions you need to go to sleep or do other things before you see an effect.Change Quantity:Open your inventory and click on the item first. Wait a second or two and press hotkey.Unlimited Compliments:While active you can give unlimited compliments per day.EXP Multiplier:While active your gained EXP is multiplied by 4 which can be customized after trainer activation. Remember that you need to go to sleep before the gained EXP changes your level.Unlock All Recipes:While ingame press hotkey to unlock all recipes.