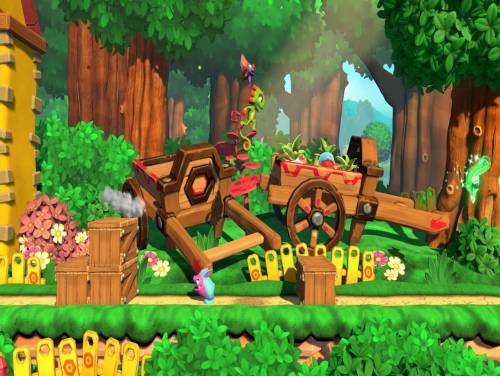 Welcome! Below we have reported the Trainer of Cooking Simulator with also attached a small guide to its use.
If you believe you have material to add to the article, please contact us and we will be happy to publish it here on this page.
In the following page tricks of Cooking Simulator you will be able to see the tricks and the codes we managed to collect for this game, thanks to them you will be able to overcome any difficulty, even at the cost of cheating a little.
Become a chef great! Take control of the kitchen realistic and refined, equipped with all the utensils and kitchen tops to become an expert of more than 60 recipes, or use dozens of ingredients to cook anything you want. All of this more exciting with a dash of the laws of physics as in real life!
And now, finally, the long-awaited trainer for this game: download it, and after reading the user guide, activate it and you can use all the tricks you promise while playing.
Download Trainer
This trainer adds the following cheats to this game:
Unlimited Order Time
Infinite Durability
Change Cash
Change Cooking Points
Change EXP
Change Fame
Change Skill Points
Upgrade All Skills
Super Speed
Slow Motion
Why do you have to pay for some Trainers and Cheats?
Actually is very rare to find games containing cheats because game developers are not interested in keeping them in their games. So the creation of cheats is executed by external programmers that spend their time and skills into the creation of Trainers, programs that let you cheats on a particular game. They do it for passion or for money. Whatever the motivation, it's right to reward them for the time spent on their work.
Paid Cheats and Trainers are better in quality, contains more functionalities, are maintained and supported by their developers.
Respect of the Copyright
The program you are about to download was not created by Apocanow. However, we have permission to publish, publicize and disseminate the authors of the Trainer Cooking Simulator Trainer - v1.2.3.12987. Содержимое файла не содержит вирусов, даже если иногда они могут инициировать AV как ложные положительные.
Activating this trainer
If not state otherwise below, press F1 at main menu.Listen for 'Trainer Activated'.Press desired hotkey. All hotkeys can be changed on the trainer.
Promo Options
NumPad9: Super Speed
Trainer Options
NumPad1: Unlimited Order TimeNumPad2: Infinite DurabilityNumPad3: Change CashNumPad4: Change Cooking PointsNumPad5: Change EXPNumPad6: Change FameNumPad7: Change Skill PointsNumPad8: Upgrade All SkillsNumPad9: Super SpeedMultiply: Slow Motion
Editor Options
Player: FamePlayer: Fame LevelPlayer: EXPPlayer: EXP LevelPlayer: Cooking PointsPlayer: CashPlayer: Skill Points
Notes
Change Skill Points:Open your laptop first and visit the skill screen. Press hotkey, close and open the skill screen again to see it has changed.Upgrade All Skills:Open your laptop first and visit the skill screen. Press hotkey, close and open the skill screen again to see the effect.
Leave a Comment