Octopath Traveler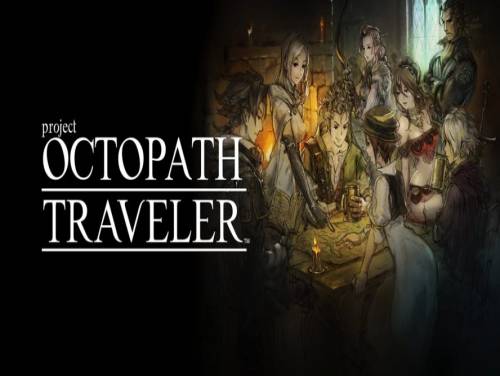 We are happy to show you the trainer and its guide to its use that we have composed for Octopath Traveler!
The guide may not be 100% complete! If you have found something we have not contacted or commented on this article and we will be happy to link what you have sent us to what already exists.
We also have the tricks of Octopath Traveler! In our page dedicated to the tricks of Octopath Traveler you will find codes and unlockable to overcome all obstacles and arrive without any worries at the end of the game.
We also have the solution of Octopath Traveler! In our page dedicated to the solution of Octopath Traveler you will find a video guide that will show you all the steps to complete the game.
Eight travelers. Eight adventures. Eight roles. Parts for an epic journey in the vast and wonderful world of Orsterra and discover the fascinating stories of each of the eight travelers.
Thank you for reading this brief introduction, and now let's show the guide to the trainer and the button to download it.
Download Trainer
This trainer adds the following cheats to this game:
Unlimited Party Battle HP
Unlimited Party Battle SP
Unlimited Party Battle BP
Super Party Battle Damage
Edit Gold Leaf Currency
Current Level
Current XP
Current HP
Current SP
Current JP
Bonus HP
Bonus SP
Bonus Physical Attack
Bonus Physical Defense
Bonus Elemental Attack
Bonus Elemental Defense
Bonus Accuracy
Bonus Evasion
Bonus Critical
Bonus Speed
Respect of the Copyright
The program you are about to download was not created by Apocanow. However, we have permission to publish, publicize and disseminate the authors of the Trainer Octopath Traveler Trainer - vORIGINAL. Содержимое файла не содержит вирусов, даже если иногда они могут инициировать AV как ложные положительные.
Activating this trainer
If not state otherwise below, press F1 at main menu.Listen for 'Trainer Activated'.Press desired hotkey. All hotkeys can be changed on the trainer.
Promo Options
Currency: Gold Leaf Currency
Editor Options
Currency: Gold Leaf CurrencyUnit Stats: Current LevelUnit Stats: Current XPUnit Stats: Current HPUnit Stats: Current SPUnit Stats: Current JPUnit Stats: Bonus HPUnit Stats: Bonus SPUnit Stats: Bonus Physical AttackUnit Stats: Bonus Physical DefenseUnit Stats: Bonus Elemental AttackUnit Stats: Bonus Elemental DefenseUnit Stats: Bonus AccuracyUnit Stats: Bonus EvasionUnit Stats: Bonus CriticalUnit Stats: Bonus Speed
Leave a Comment