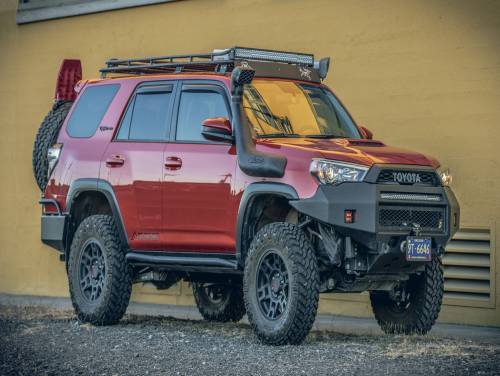 Welcome to our website, especially on the Trainer page of Spellforce 3: Soul Harvest Without too many premises let's describe this article!
If you believe you have material to add to the article, please contact us and we will be happy to publish it here on this page.
In the following page tricks of Spellforce 3: Soul Harvest you will be able to see the tricks and the codes we managed to collect for this game, thanks to them you will be able to overcome any difficulty, even at the cost of cheating a little.
Three years after the Wars of Purity, Nortander is at the cusp of a new era.
The introduction is over, here is the trainer for this game, and the related user guide.
Download Trainer
This trainer adds the following cheats to this game:
Unlimited Potions
Instant Cooldowns
Fast Units and Upgrades
Drop Item Multiplier
Wood
Stone
Iron Bar
Food
Arya Potion Black Ash Powder Blessed Lenya
Iron
Lenya Package Arya Cask Black Ash
Why do you have to pay for some Trainers and Cheats?
Actually is very rare to find games containing cheats because game developers are not interested in keeping them in their games. So the creation of cheats is executed by external programmers that spend their time and skills into the creation of Trainers, programs that let you cheats on a particular game. They do it for passion or for money. Whatever the motivation, it's right to reward them for the time spent on their work.
Paid Cheats and Trainers are better in quality, contains more functionalities, are maintained and supported by their developers.
Respect of the Copyright
The program you are about to download was not created by Apocanow. However, we have permission to publish, publicize and disseminate the authors of the Trainer Spellforce 3: Soul Harvest Trainer - vRev 71062. Содержимое файла не содержит вирусов, даже если иногда они могут инициировать AV как ложные положительные.
Activating this trainer
If not state otherwise below, press F1 at main menu.Listen for 'Trainer Activated'.Press desired hotkey. All hotkeys can be changed on the trainer.
Promo Options
NumPad1: Unlimited Potions
Trainer Options
NumPad1: Unlimited PotionsNumPad2: Instant CooldownsNumPad3: Fast Units and UpgradesNumPad4: Drop Item Multiplier
Editor Options
Resources: WoodResources: StoneResources: Iron BarResources: FoodResources: Arya Potion Black Ash Powder Blessed LenyaResources: IronResources: Lenya Package Arya Cask Black Ash
Notes
EDITOR OPTIONSToggle on and the values will fill in. Edit values then press TAB to lock them in. In some cases, the game resets values to normal value every so often.Unlimited Potions:Toggle on and when you use potion the number of that potion that you have inventory does not decrease.Instant Cooldowns:Toggle on and many cooldowns in the game reset instantly.Fast Units and Upgrades:Toggle on and the creation of units and upgrades is faster.Drop Item Multiplier:Toggle on and when you drop items the amount you drop is the value shown in the trainer. You can modify this value.
Leave a Comment