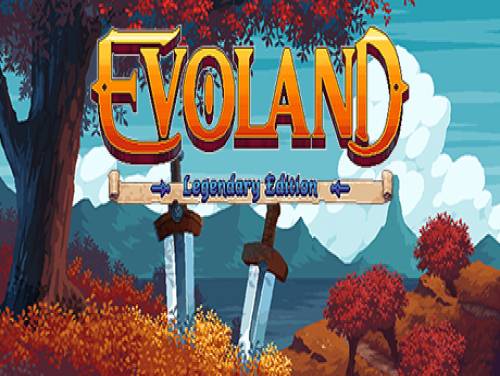 We are happy to show you the trainer and its guide to its use that we have composed for Vambrace: Cold Soul!
Are you aware of anything else regarding this Trainer or have any other material? Send it without any problems! You can comment on this article or contact us privately and we will be happy to update this guide with the material you send us!
Do you want to get out of the box? We have Tricks for Vambrace: Cold Soul. See the page tricks and secrets of Vambrace: Cold Soul always on apocanow. You will find all the tricks, codes, unlockables and objectives with the explanation on how to overcome them Nothing better to increase your fun with Vambrace: Cold Soul.
Vambrace: Cold Souls is a narrative-driven game full of memorable characters, brutal challenges, and deep strategy. To be successful, you need to choose the perceptive leader of the party, the field to retrieve, navigate, strange encounters, and survive mortal combat. Will be scavenging for supplies to sell or use them to create new elements for your next shipment? The surface of Icenaire is cold and ruthless. Then, prepare your party well before starting...for fear that they join the cursed city of the living dead.
Once all the premises have been completed, we will show you the promo trainer we have recovered and the guide written specifically for us by the authors of the program.
Download Trainer
This trainer adds the following cheats to this game:
Reset Horror Gauge
Monsters Don't Attack
Current HP
HP Max
Current Vigor
Vigor Max
Combat Stat
Sleight Stat
Merchantry Stat
Awareness Stat
Overwatch Stat
Max Inventory Capacity
Current Flourish Meter
Max Flourish Meter
Current Hellion Currency
Current Amount of Selected Inventory Item
Why do you have to pay for some Trainers and Cheats?
Actually is very rare to find games containing cheats because game developers are not interested in keeping them in their games. So the creation of cheats is executed by external programmers that spend their time and skills into the creation of Trainers, programs that let you cheats on a particular game. They do it for passion or for money. Whatever the motivation, it's right to reward them for the time spent on their work.
Paid Cheats and Trainers are better in quality, contains more functionalities, are maintained and supported by their developers.
Respect of the Copyright
The program you are about to download was not created by Apocanow. However, we have permission to publish, publicize and disseminate the authors of the Trainer Vambrace: Cold Soul Trainer - v0.3.4. Содержимое файла не содержит вирусов, даже если иногда они могут инициировать AV как ложные положительные.
Activating this trainer
If not state otherwise below, press F1 at main menu.Listen for 'Trainer Activated'.Press desired hotkey. All hotkeys can be changed on the trainer.
Promo Options
NumPad1: Reset Horror Gauge
Trainer Options
NumPad1: Reset Horror GaugeNumPad2: Monsters Don't Attack
Editor Options
Character Stats: Current HPCharacter Stats: HP MaxCharacter Stats: Current VigorCharacter Stats: Vigor MaxCharacter Stats: Combat StatCharacter Stats: Sleight StatCharacter Stats: Merchantry StatCharacter Stats: Awareness StatCharacter Stats: Overwatch StatCharacter Stats: Max Inventory CapacityCharacter Stats: Current Flourish MeterCharacter Stats: Max Flourish MeterCurrency: Current Hellion CurrencyInventory: Current Amount of Selected Inventory Item
Leave a Comment