Dead or Alive 6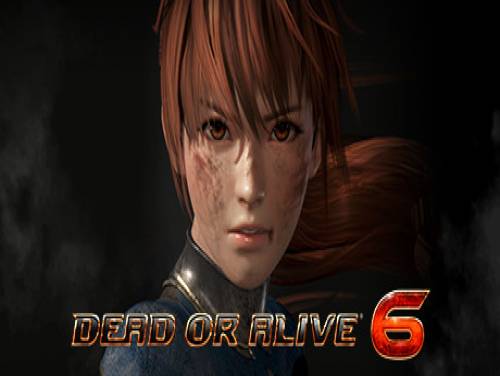 Welcome to the trainer's page of Dead or Alive 6 You will surely be satisfied with the material we found, as this is a site completely dedicated to the trainers and tricks of video games.
If you have managed to find other items to be added, do not hesitate to send them in. We will add them to those already existing and we will thank you publicly for the help you have given.
Available on this site are also the tricks of Dead or Alive 6: these cheating and strategies inside will allow you to get to the end of the game without any problem overcoming any kind of obstacle. this in our official page dedicated to tricks of Dead or Alive 6 .
DEAD OR ALIVE 6 is a 3D fighting game from the fast-paced, produced by Koei Tecmo Games and features excellent graphics and scenarios in multiple levels that provide a competitive experience unforgettable.
Thank you for reading this brief introduction, and now let's show the guide to the trainer and the button to download it.
Download Trainer
This trainer adds the following cheats to this game:
Temporarily Unlock Costumes
Infinite Health
Unlimited Power
One Hit Kills
Weak Enemy
Freeze Timer
Unlimited Money
Super Speed
Slow Motion
Why do you have to pay for some Trainers and Cheats?
Actually is very rare to find games containing cheats because game developers are not interested in keeping them in their games. So the creation of cheats is executed by external programmers that spend their time and skills into the creation of Trainers, programs that let you cheats on a particular game. They do it for passion or for money. Whatever the motivation, it's right to reward them for the time spent on their work.
Paid Cheats and Trainers are better in quality, contains more functionalities, are maintained and supported by their developers.
Respect of the Copyright
The program you are about to download was not created by Apocanow. However, we have permission to publish, publicize and disseminate the authors of the Trainer Dead or Alive 6 Trainer - v1.08 #17. Содержимое файла не содержит вирусов, даже если иногда они могут инициировать AV как ложные положительные.
Activating this trainer
If not state otherwise below, press F1 at main menu.Listen for 'Trainer Activated'.Press desired hotkey. All hotkeys can be changed on the trainer.
Promo Options
NumPad8: Super Speed
Trainer Options
NumPad1: Infinite HealthNumPad2: Unlimited PowerNumPad3: One Hit KillsNumPad4: Weak EnemyNumPad5: Freeze TimerNumPad6: Unlimited MoneyNumPad7: Temporarily Unlock CostumesNumPad8: Super SpeedNumPad9: Slow Motion
Notes
Unlimited Power:While active you have unlimited power. You must hit you enemy once to see the power meter is filled.Unlimited Money:At menu visit DOA Central, activate cheat, go back to menu, deactivate cheat. Go back to DOA Central to see your money has changed.Temporarily Unlock Costumes:While active all customes are unlocked and ready to equip.