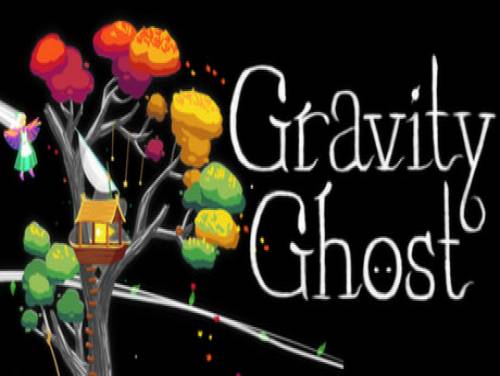 We are happy to show you the trainer and its guide to its use that we have composed for Atelier Lulua: The Scion of Arland!
The guide may not be 100% complete! If you have found something we have not contacted or commented on this article and we will be happy to link what you have sent us to what already exists.
Together with the trainer we can also provide you with the tricks of this game Enter the tricks and codes page of Atelier Lulua: The Scion of Arland and you will find all the tricks and unlockables to easily finish the game and, often, even a small guide to the collectibles of the game.
The fourth season long-awaited popular series Arland began with Atelier Rorona! In this new story, players come back in the nostalgic world of Arland to embark on an exciting journey of alchemy with Lulua, the daughter of Rorona.
The introduction is over, here is the trainer for this game, and the related user guide.
Download Trainer
This trainer adds the following cheats to this game:
Infinite Health
Infinite MP
Infinite AP
One Hit Kills
No Stun
EXP Multiplier
Unlimited Item Usage
Perfect Quality
Change Remaining Uses
Super Speed
Freeze Time
Change Cole
Change EXP
Unlimited Item Quantity
Unlimited TP
Perfect Results
Item Editor
Character Editor
Why do you have to pay for some Trainers and Cheats?
Actually is very rare to find games containing cheats because game developers are not interested in keeping them in their games. So the creation of cheats is executed by external programmers that spend their time and skills into the creation of Trainers, programs that let you cheats on a particular game. They do it for passion or for money. Whatever the motivation, it's right to reward them for the time spent on their work.
Paid Cheats and Trainers are better in quality, contains more functionalities, are maintained and supported by their developers.
Respect of the Copyright
The program you are about to download was not created by Apocanow. However, we have permission to publish, publicize and disseminate the authors of the Trainer Atelier Lulua: The Scion of Arland Trainer - v1.0. Содержимое файла не содержит вирусов, даже если иногда они могут инициировать AV как ложные положительные.
Activating this trainer
If not state otherwise below, press F1 at main menu.Listen for 'Trainer Activated'.Press desired hotkey. All hotkeys can be changed on the trainer.
Promo Options
Multiply: Super Speed
Trainer Options
NumPad1: Infinite HealthNumPad2: Infinite MPNumPad3: Infinite APNumPad4: One Hit KillsNumPad5: No StunNumPad6: EXP MultiplierNumPad7: Unlimited Item UsageNumPad8: Perfect QualityNumPad9: Change Remaining UsesMultiply: Super SpeedAdd: Freeze TimeSeparator: Change ColeSubtract: Change EXPDecimal: Unlimited Item QuantityDivide: Unlimited TPF1: Perfect Results
Editor Options
Selected Item: IDSelected Item: QualitySelected Item: Remaining UsesSelected Item: Total UsesSelected Item: Trait #1Selected Item: Trait #2Selected Item: Trait #3Selected Item: Effect #1Selected Item: Effect #2Selected Item: Effect #3Selected Item: Effect #3Selected Character: EXPSelected Character: Current HPSelected Character: Max HPSelected Character: Current MPSelected Character: Max MPSelected Character: ATKSelected Character: DEFSelected Character: SPDSelected Character: QualityPlayer: Cole
Notes
EXP Multiplier:While active your EXP is multiplied by 4 which can be customized after trainer activation.Perfect Quality:Open your basket and select an item first.Change Remaining Uses:Open your basket and select an item first.Change EXP:Open status screen and select the character first.Unlimited Item Quantity:While active the shop item quantity will be unlimited after you purchase the item.Unlimited TP:Takes effect when your TP changes.
Leave a Comment