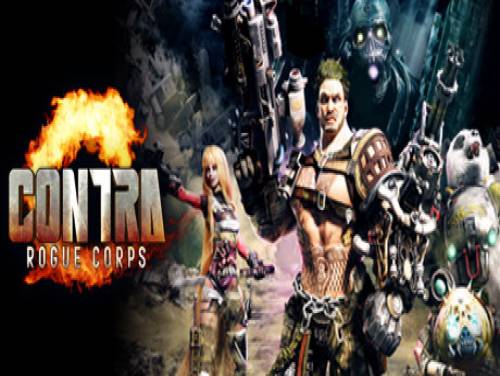 Welcome to our website, especially on the Trainer page of Pagan Online Without too many premises let's describe this article!
If you have something else to add to this guide and want to share it, do not hesitate! We are always available to supplement our material with additions and to make everything available to our visitors.
We also have the tricks of Pagan Online! In our page dedicated to the tricks of Pagan Online you will find codes and unlockable to overcome all obstacles and arrive without any worries at the end of the game.
Pagan is an Online action RPG hack-and-slash, fast-paced that will put your skills to the test in brutal combat and satisfactory against countless enemies and bosses larger than life. Master all the heroes, each with their own unique playing style, for the biggest challenges and greatest rewards.
Let's move on to show you the trainer after the introduction we just wrote in. Before downloading it, consult the user guide to make sure you do not make mistakes.
Download Trainer
This trainer adds the following cheats to this game:
Unlimited Health
No Skill Cooldown
Unlimited Mana
Skills Require No Mana
Game Speed
Edit Gold
Edit XP
Edit Legacy XP
Edit Mission Timer
Why do you have to pay for some Trainers and Cheats?
Actually is very rare to find games containing cheats because game developers are not interested in keeping them in their games. So the creation of cheats is executed by external programmers that spend their time and skills into the creation of Trainers, programs that let you cheats on a particular game. They do it for passion or for money. Whatever the motivation, it's right to reward them for the time spent on their work.
Paid Cheats and Trainers are better in quality, contains more functionalities, are maintained and supported by their developers.
Respect of the Copyright
The program you are about to download was not created by Apocanow. However, we have permission to publish, publicize and disseminate the authors of the Trainer Pagan Online Trainer - v0.3.0.42443. Содержимое файла не содержит вирусов, даже если иногда они могут инициировать AV как ложные положительные.
Activating this trainer
If not state otherwise below, press F1 at main menu.Listen for 'Trainer Activated'.Press desired hotkey. All hotkeys can be changed on the trainer.
Promo Options
NumPad5: Game Speed
Trainer Options
NumPad1: Unlimited HealthNumPad2: No Skills CooldownsNumPad3: Unlimited ManaNumPad4: Skills Require No ManaNumPad5: Game Speed
Editor Options
Currency: Current GoldProgression: Current XPProgression: Current Legacy XPTimer: Mission Timer Value
Notes
EDITOR OPTIONSFor Currency, press I to open the inventory while in a battle/mission and note the gold. Edit the value then press TAB to lock it in.For Progression, press I to open the inventory then make sure Open Stat Details icon is active which shows your XP on the left. Edit the value then press TAB to lock it in.For Timer, if a mission has a timer in the upper right corner, the value shown in the editor can give you more time or less if you write a larger or smaller number and then press TAB to set it.Unlimited Health:Toggle on for unlimited Health.No Skills Cooldowns:Toggle on and Skills have no cooldowns.Unlimited Mana:Toggle on and you have unlimited Mana.Skills Require No Mana:Toggle on and Skills require no mana to fire.Game Speed:Toggle on for faster Game Speed
Leave a Comment