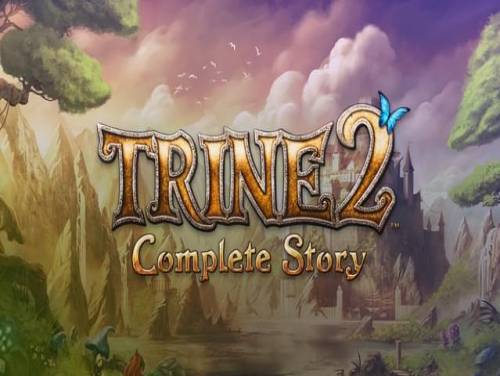 Introducing the page of Apocanow dedicated to the trainer of Mortal Kombat 11! In it we will explain how to install it and use it, in order to activate the tricks and unlock new parts of the game.
If you have managed to find other items to be added, do not hesitate to send them in. We will add them to those already existing and we will thank you publicly for the help you have given.
For Mortal Kombat 11 we also have the Game Tricks available.You will find a collection of codes and unlockables that will allow you to overcome any obstacle on the tricks of Mortal Kombat 11 .
For Mortal Kombat 11 we also have the solution of the game, you will find a collection of videos taken from YouTube that put together will allow you to get to the end of the game on the solution of Mortal Kombat 11 .
Mortal Kombat is back and better than ever in the next evolution of the franchise iconic. The new Variants of the custom Characters give you unprecedented control to customize the fighters and make them your own. The new graphic engine that shows every moment exciting and amazing it is that makes you so close to the fighting that you can perceive. With a number of new and return of Klassic Fighters, Mortal Kombat, the best mode of cinematic history ever, continues the epic saga in more than 25 years of work.
Let's move on to show you the trainer after the introduction we just wrote in. Before downloading it, consult the user guide to make sure you do not make mistakes.
Download Trainer
This trainer adds the following cheats to this game:
No Fatality Timeout
Disable Player
Allow Fatal Attacks with High Health
Allow More Than One Fatal Attack
Unlimited Health
Easy to Kill Player
Fast Reset Off/Def Meter
Special Attacks Cost No Meter
AI Won't Atttack
Unlimited Round Timer
Game Speed
Edit Krypt Coin Cost
Edit Krypt Green Skull Cost
Edit Krypt Red Heart Cost
Why do you have to pay for some Trainers and Cheats?
Actually is very rare to find games containing cheats because game developers are not interested in keeping them in their games. So the creation of cheats is executed by external programmers that spend their time and skills into the creation of Trainers, programs that let you cheats on a particular game. They do it for passion or for money. Whatever the motivation, it's right to reward them for the time spent on their work.
Paid Cheats and Trainers are better in quality, contains more functionalities, are maintained and supported by their developers.
Respect of the Copyright
The program you are about to download was not created by Apocanow. However, we have permission to publish, publicize and disseminate the authors of the Trainer Mortal Kombat 11 Trainer - v06.25.2019. Содержимое файла не содержит вирусов, даже если иногда они могут инициировать AV как ложные положительные.
Activating this trainer
If not state otherwise below, press F1 at main menu.Listen for 'Trainer Activated'.Press desired hotkey. All hotkeys can be changed on the trainer.
Promo Options
Add: Game Speed
Trainer Options
NumPad1: Unlimited Health Player 1NumPad2: Unlimited Health Player 2NumPad3: Attacks Pass Through Player 1NumPad4: Attacks Pass Through Player 2NumPad5: Easy To Kill Player 1NumPad6: Easy To Kill Player 2NumPad7: Fast Reset Attack MeterNumPad8: Special Attacks Cost No MeterNumPad9: AI Won't AttackMultiply: Unlimited Round TimerAdd: Game Speed
Editor Options
Kyrpt Chests: Krypt Coin CostKyrpt Chests: Krypt Green Skull CostKyrpt Chests: Kyrpt Red Heart Cost
Notes
EDITOR OPTIONSFor Krypt Chests, walk up to a chest and note the value shown in costs for items. The editor will fill in the values. Change the cost value and press TAB to reset it. Note you can also set costs to NEGATIVE values, which will then GIVE you coins instead of take them away when you buy chests.Unlimited Health Player 1:Toggle on to keep health full.Unlimited Health Player 2:Toggle on to keep health full.Attacks Pass Through Player 1:Toggle on and attacks pass through.Attacks Pass Through Player 2:Toggle on and attacks pass through.Easy To Kill Player 1:Toggle on and the player's health is low.Easy To Kill Player 2:Toggle on and the player's health is low.Fast Reset Attack Meter:Toggle on and the attack meters fill back rapidly.Special Attacks Cost No Meter:Toggle on and the attack meters don't drop when special attacks are engaged.AI Won't Attack:Toggle on and many AI will not attack in usual fashion.Unlimited Round Timer:Toggle on to freeze the round timer at 99.Game Speed:Toggle on to affect the game speed.
Leave a Comment