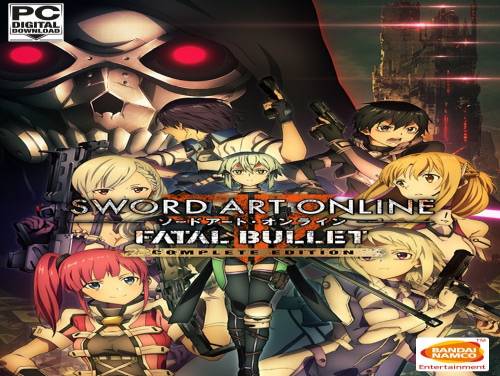 Welcome to the article on this site linked to the trainer of Fate/Extella Link On this page you will also find a user guide that will allow you to activate all the tricks that this trainer promises to add.
If you believe you have material to add to the article, please contact us and we will be happy to publish it here on this page.
For Fate/Extella Link we also have the Game Tricks available.You will find a collection of codes and unlockables that will allow you to overcome any obstacle on the tricks of Fate/Extella Link .
Picking up where the story ends in Fate / Extella: The Umbral Star, Fate / Extella LINK expands the roster of Servant playable with 10 new legendary heroes added to the original selection of 16. These new Servants have come from other entries in the series Take and include artists such as Astolfo, Scàthach and Francis Drake. The gameplay, high speed action of Fate / Extella: The Umbral Star continues with visual effects improved and new mechanics of battle in both single player mode and in multiplayer mode additional supports online battles of 4 vs 4. Players will also be able to move freely around their new base camp - a medieval cathedral, suspended in the sky - and interact with the Servants, to build bonds with them, taking on side quests that enrich and further the stories of the past.
And now, finally, the long-awaited trainer for this game: download it, and after reading the user guide, activate it and you can use all the tricks you promise while playing.
Download Trainer
This trainer adds the following cheats to this game:
Unlimited Health
Unlimited Full Drive Gauge
Unlimited Full Phantasm Gauge
Super XP Gains
Unlimited Seals
Unlimited Master Health
Instant Special Attacks Cooldowns
Unlimited Combat Item Consumable Use
Edit Level
Edit XP
Edit QP Credits
Edit Attack Power
Edit Defense Power
Why do you have to pay for some Trainers and Cheats?
Actually is very rare to find games containing cheats because game developers are not interested in keeping them in their games. So the creation of cheats is executed by external programmers that spend their time and skills into the creation of Trainers, programs that let you cheats on a particular game. They do it for passion or for money. Whatever the motivation, it's right to reward them for the time spent on their work.
Paid Cheats and Trainers are better in quality, contains more functionalities, are maintained and supported by their developers.
Respect of the Copyright
The program you are about to download was not created by Apocanow. However, we have permission to publish, publicize and disseminate the authors of the Trainer Fate/Extella Link Trainer - v04.09.2019. Содержимое файла не содержит вирусов, даже если иногда они могут инициировать AV как ложные положительные.
Activating this trainer
If not state otherwise below, press F1 at main menu.Listen for 'Trainer Activated'.Press desired hotkey. All hotkeys can be changed on the trainer.
Promo Options
Stats: Current Level
Trainer Options
NumPad1: Unlimited HealthNumPad2: Unlimited Full Drive GaugeNumPad3: Unlimited Full Phantasm GaugeNumPad4: Super XP GainsNumPad5: Unlimited SealsNumPad6: Unlimited Master HealthNumPad7: Instant Special Attacks CooldownsNumPad8: Unlimited Combat Item Consumable Use
Editor Options
Stats: Current LevelStats: Current XPStats: Current QP CreditsStats: Current Attack PowerStats: Current Defense Power
Notes
EDITOR OPTIONS=============For Stats, once you are in combat portion of the game, note the values are filled in and you can change them, then press TAB to lock them in. Some values may work only in the combat session that is current and may reset once you leave the mission.Unlimited Health:Toggle on to keep full.Unlimited Full Drive Gauge:Toggle on to keep full.Unlimited Full Phantasm Gauge:Toggle on to keep full.Super XP Gains:Toggle on and you gain XP much faster. You can change the value added using the trainer.Unlimited Seals:Toggle on, enter the Seals screen, then leave, then re-enter and you have 3.Unlimited Master Health:Toggle on and for many missions the Master Teammate health resets when attacked.Instant Special Attacks Cooldowns:Toggle on and many of your skill attacks that have a cooldown are ready to be used again quickly when you use them.Unlimited Combat Item Consumable Use:Toggle on and using items in combat from the quick bar (such as heal) will reset to 9 when used.
Leave a Comment