Operencia: The Stolen Sun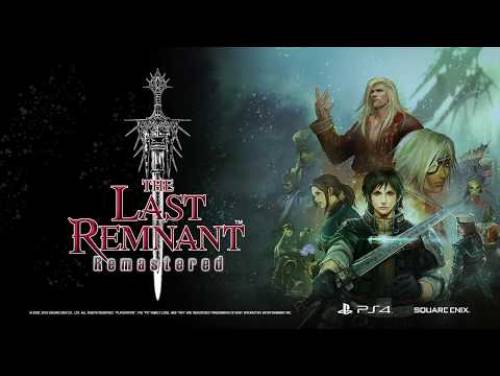 Welcome to our website, especially on the Trainer page of Operencia: The Stolen Sun Without too many premises let's describe this article!
The guide may not be 100% complete! If you have found something we have not contacted or commented on this article and we will be happy to link what you have sent us to what already exists.
Not only the Trainer! For you there are also the tricks and codes of Operencia: The Stolen Sun In the appropriate page of the tricks of this game there are paragraphs dedicated to how to cheat with this game, and to unlock unpublished game modes, in addition to the list of Achievements and how to get them.
Operencia: The Stolen Sun embraces everything you love of the classic dungeon-crawler in the first person, enhancing the experience of the game turn-based old school with the sensitivity of modern. Guide a team of memorable characters through a world inspired by the mythology of central Europe.
Let's move on to show you the trainer after the introduction we just wrote in. Before downloading it, consult the user guide to make sure you do not make mistakes.
Download Trainer
This trainer adds the following cheats to this game:
Super Weak Enemies
Fast Reset Skill Cooldowns
Unlimited Potions
Unlimited Oxygen
Edit Current HP
Current Mana
Level
HP
Mana
XP
XP Require for Next Level
Attribute Points
Talent Points
Strength
Agility
Intelligence
Wisdom
Vigor
Gold
Firewood
Why do you have to pay for some Trainers and Cheats?
Actually is very rare to find games containing cheats because game developers are not interested in keeping them in their games. So the creation of cheats is executed by external programmers that spend their time and skills into the creation of Trainers, programs that let you cheats on a particular game. They do it for passion or for money. Whatever the motivation, it's right to reward them for the time spent on their work.
Paid Cheats and Trainers are better in quality, contains more functionalities, are maintained and supported by their developers.
Respect of the Copyright
The program you are about to download was not created by Apocanow. However, we have permission to publish, publicize and disseminate the authors of the Trainer Operencia: The Stolen Sun Trainer - v1.2.2. Содержимое файла не содержит вирусов, даже если иногда они могут инициировать AV как ложные положительные.
Activating this trainer
If not state otherwise below, press F1 at main menu.Listen for 'Trainer Activated'.Press desired hotkey. All hotkeys can be changed on the trainer.
Promo Options
NumPad4: Unlimited Oxygen
Trainer Options
NumPad1: Super Weak EnemiesNumPad2: Fast Reset Skill CooldownsNumPad3: Unlimited PotionsNumPad4: Unlimited Oxygen
Editor Options
Current Combat Unit: Current HPCurrent Combat Unit: Current ManaCharacter Stats: Current LevelCharacter Stats: Current HPCharacter Stats: Current ManaCharacter Stats: Current XPCharacter Stats: XP Require for Next LevelCharacter Stats: Current Attribute PointsCharacter Stats: Current Talent PointsCharacter Stats: Current Strength ValueCharacter Stats: Current Agility ValueCharacter Stats: Current Intelligence ValueCharacter Stats: Current Wisdom ValueCharacter Stats: Current Vigor ValueResources: Current Gold AmountResources: Current Firewood
Leave a Comment