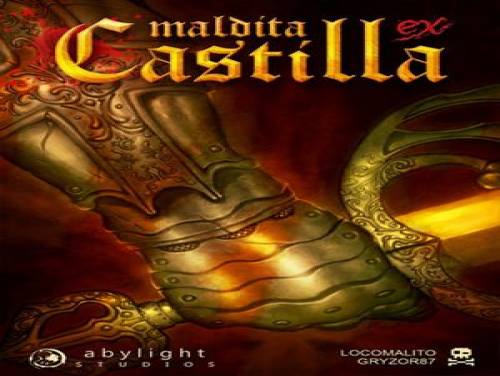 Hello! We are pleased to have you here on our website.This page shows the trainer and its user guide for Assassin's Creed III Remastered.
Are you aware of anything else regarding this Trainer or have any other material? Send it without any problems! You can comment on this article or contact us privately and we will be happy to update this guide with the material you send us!
Too little, we also have the Tricks of Assassin's Creed III Remastered! You can find them in the appropriate page of the tricks and codes of Assassin's Creed III Remastered of this site Inside the page there are paragraphs about the tricks and the unlockables of the game If you are stuck somewhere in the game, or you just want have more fun out of the rules, no way is better to consult the tricks we have collected for you.
Relive the American Revolution or discover it for the first time in Assassin's Creed® III, Remastered with improved graphics and game mechanics improved. In addition, will be also included in the remastered Assassin's Creed Liberation and all the DLC.
Once all the premises have been completed, we will show you the promo trainer we have recovered and the guide written specifically for us by the authors of the program.
Download Trainer
This trainer adds the following cheats to this game:
Unlimited Health
Stealth Mode
Super Damage
No Reload
Unlimited Consumables and Items
Game Speed
Edit Money
Edit Ammo
Edit Poison Darts
Edit Smoke Bombs
Why do you have to pay for some Trainers and Cheats?
Actually is very rare to find games containing cheats because game developers are not interested in keeping them in their games. So the creation of cheats is executed by external programmers that spend their time and skills into the creation of Trainers, programs that let you cheats on a particular game. They do it for passion or for money. Whatever the motivation, it's right to reward them for the time spent on their work.
Paid Cheats and Trainers are better in quality, contains more functionalities, are maintained and supported by their developers.
Respect of the Copyright
The program you are about to download was not created by Apocanow. However, we have permission to publish, publicize and disseminate the authors of the Trainer Assassin's Creed III Remastered Trainer - vORIGINAL. Содержимое файла не содержит вирусов, даже если иногда они могут инициировать AV как ложные положительные.
Activating this trainer
If not state otherwise below, press F1 at main menu.Listen for 'Trainer Activated'.Press desired hotkey. All hotkeys can be changed on the trainer.
Promo Options
Resources: Smoke Bombs
Trainer Options
NumPad1: Unlimited HealthNumPad2: Stealth ModeNumPad3: Super DamageNumPad4: No ReloadNumPad5: Unlimited Consumables and ItemsNumPad6: Game Speed
Editor Options
Resources: MoneyResources: AmmoResources: Poison DartsResources: Smoke Bombs
Notes
Unlimited Health:Toggle on and most things cannot kill you. Falls and scripted deaths will kill you.Stealth Mode:Toggle on and most enemies that are not attacked will leave you alone. Some items cannot be interacted with while this is on. Some scripts or mission events require that this is off.Super Damage:Toggle on and many enemies are killed very quickly. Probably best to leave this off in missions where you have friendlies that need to survive.No Reload:Toggle on and many weapons, notably pistols, can be fired over and over without reloading.Unlimited Consumables and Items:Toggle on and many items and consumables do not decline when used.Game Speed:Toggle on to speed up the game speed.
Leave a Comment