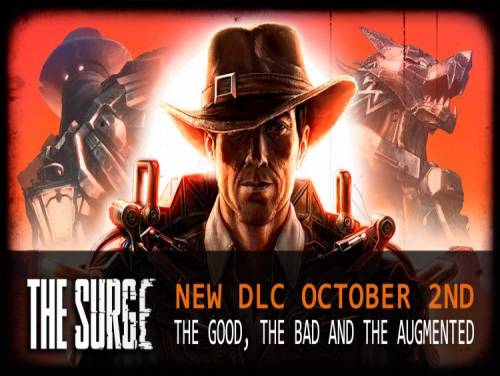 Welcome! Below we have reported the Trainer of Outward with also attached a small guide to its use.
If you know anything else, always relevant to the topic, or elements to improve this article, do not hesitate to contact us or comment on the guide, you will make it more complete and more useful to all visitors.
Available on this site are also the tricks of Outward: these cheating and strategies inside will allow you to get to the end of the game without any problem overcoming any kind of obstacle. this in our official page dedicated to tricks of Outward .
In the Outward, you play an adventurer, traveller and explorer. Above all, you are vulnerable, with a lot of power as your opponents. Survive through the wilderness and brutal swarming with enemies, obstacles and fantastic creatures, using the combat and magic to defeat both the harsh environment that the rivals on your way. Outward is an RPG open-world, playable alone or with friends, online or split-screen cooperative. Start from humble origins, and build your way up to become a wanderer and hardened. Through incredible landscapes rich in diversity and life, and to progress with your skills in the every dynamic search.
Once all the premises have been completed, we will show you the promo trainer we have recovered and the guide written specifically for us by the authors of the program.
Download Trainer
This trainer adds the following cheats to this game:
Unlimited Health
Unlimited Mana
Unlimited Stamina
Unlimited Food
Unlimited Drink
Unlimited Sleep
Unlimited Body Temp
Unlimited Stability
Needs Don't Update
Instant Skills Cooldown
No Skill Item Requirements
Unlimited Durability and Lanterns
Max Carrying Capacity
Unlimited Item Use
Easy Kills Locked Enemy
Enemies Don't React
Easy Craft/Cook/Produce
Unencumbered Backpack
Unlimited Ammo
Current Player Silver
Why do you have to pay for some Trainers and Cheats?
Actually is very rare to find games containing cheats because game developers are not interested in keeping them in their games. So the creation of cheats is executed by external programmers that spend their time and skills into the creation of Trainers, programs that let you cheats on a particular game. They do it for passion or for money. Whatever the motivation, it's right to reward them for the time spent on their work.
Paid Cheats and Trainers are better in quality, contains more functionalities, are maintained and supported by their developers.
Respect of the Copyright
The program you are about to download was not created by Apocanow. However, we have permission to publish, publicize and disseminate the authors of the Trainer Outward Trainer - vORIGINAL. Содержимое файла не содержит вирусов, даже если иногда они могут инициировать AV как ложные положительные.
Activating this trainer
If not state otherwise below, press F1 at main menu.Listen for 'Trainer Activated'.Press desired hotkey. All hotkeys can be changed on the trainer.
Promo Options
NumPad8: Unlimited Stability
Trainer Options
NumPad1: Unlimited HealthNumPad2: Unlimited ManaNumPad3: Unlimited StaminaNumPad4: Unlimited FoodNumPad5: Unlimited DrinkNumPad6: Unlimited SleepNumPad7: Unlimited Body TempNumPad8: Unlimited StabilityNumPad9: Needs Don't UpdateMultiply: Instant Skills CooldownAdd: No Skill Item RequirementsSeparator: Unlimited Durability and LanternsSubtract: Maximum Carrying CapacityDecimal: Unlimited Item UseDivide: Easy Kills Locked EnemyF1: Enemies Don't ReactF2: Easy Craft / Cook / ProduceF3: Unencumbered BackpackF4: Unlimited Ammo
Editor Options
Currency: Current Player Silver
Leave a Comment