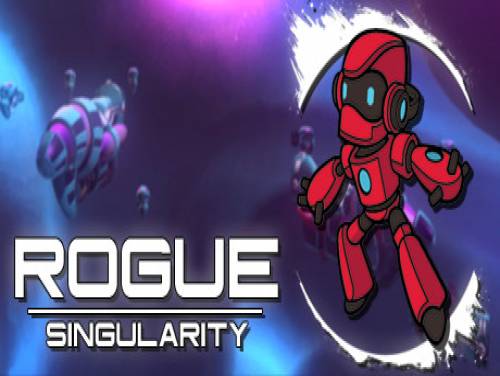 We are pleased to present you this article dedicated to the trainer of The Caligula Effect: Overdose .There are all the resources that our editors have found on The Caligula Effect: Overdose, in particular, in addition to what is written, also Cheats and Walkthrough.
We hope that at the end of the reading you will appreciate the work we have done, if you have any suggestions for this article, comment or contact us and we will update the page.
Not only that, we can also offer you the tricks and codes of this game! See the tricks of The Caligula Effect: Overdose of apocanow, that is a selection of cheating and strategies to overcome any hostility the game puts you in front of you, together with the tricks you can also find the list of Objectives and Trophies and how obtain them.
Mobius. An idyllic world that allows people to forget the pain and the problems of reality. Created by a program vocaloide sentient, ? (Mu), reality and fantasy are blurred, allowing people to relive their years of high school in bliss - but how much is real and a virtual happiness?
Let's move on to show you the trainer after the introduction we just wrote in. Before downloading it, consult the user guide to make sure you do not make mistakes.
Download Trainer
This trainer adds the following cheats to this game:
Unlimited HP
Unlimited SP
Weak Enemies
Instant Win Battles
Unlimited Skill Points
Edit Total XP
Edit Stress
Edit Skill Points
Edit Total Time Played
Why do you have to pay for some Trainers and Cheats?
Actually is very rare to find games containing cheats because game developers are not interested in keeping them in their games. So the creation of cheats is executed by external programmers that spend their time and skills into the creation of Trainers, programs that let you cheats on a particular game. They do it for passion or for money. Whatever the motivation, it's right to reward them for the time spent on their work.
Paid Cheats and Trainers are better in quality, contains more functionalities, are maintained and supported by their developers.
Respect of the Copyright
The program you are about to download was not created by Apocanow. However, we have permission to publish, publicize and disseminate the authors of the Trainer The Caligula Effect: Overdose Trainer - vORIGINAL. Содержимое файла не содержит вирусов, даже если иногда они могут инициировать AV как ложные положительные.
Activating this trainer
If not state otherwise below, press F1 at main menu.Listen for 'Trainer Activated'.Press desired hotkey. All hotkeys can be changed on the trainer.
Promo Options
Game: Total Time Played in Game
Trainer Options
NumPad1: Unlimited HPNumPad2: Unlimited SPNumPad3: Weak EnemiesNumPad4: Instant Win BattlesNumPad5: Unlimited Skillpoints
Editor Options
Player Stats: Total XP (Stats Menu)Player Stats: Stress (Stats Menu)Player Skills: Skill Points (Skill Menu)Game: Total Time Played in Game
Notes
EDITOR OPTIONSFor Player Stats, press ESC to open the Main Menu, then click on Status, then note the values are present. You can then modify the values and press TAB to lock them in. Note that almost everything that is in progression, including your HP and SP and Level, are tied directly to your XP. So if you give yourself a lot of XP, then SAVE, then LOAD, you will see that your character will have higher stats of everything. Note that if you have high XP/Level, that some creatures in the game you cannot attack or won't attack you due to the discrepancy of power.For Player Skills, press ESC to open the Main Menu, then click on Skill, then note the value present. You can then modify the values and press TAB to lock it in.For Game Time, press ESC to open the Main Menu, then note the value present. You can set the value higher or lower to modify the time, then press TAB to lock it in.Unlimited HP:Toggle on and the trainer tries to keep your health full.Unlimited SP:Toggle on and the trainer tries to keep your SP full.Weak Enemies:Toggle on and when it's the enemy turn, their health and SP are low.Instant Win Battles:Toggle on and if left on, the battle is instantly over and you win.Unlimited Skillpoints:If you have Skillpoints and can spend them, when you spend them they don't decrease.
Leave a Comment