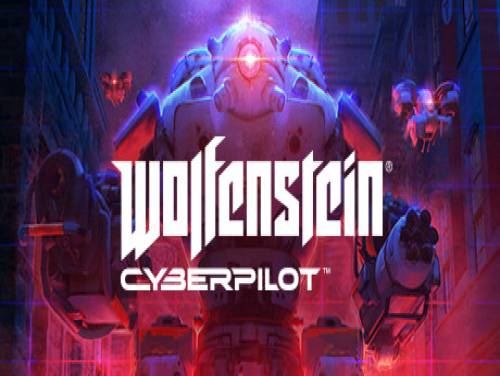 Welcome to Apocanow! This article shows the trainer of the game Crackdown 3 and contains a little guide to its use in separate pages, you will also find possible solutions and tricks of the game.
Would you be able to improve this guide? We would be really happy to know how, so you can create a better article, updating it with your advice.
We have good news! For this game we also have some Tricks. this page dedicated to the tricks of Crackdown 3 you will find all the tricks, codes and unlockables that will surely improve your experience with this game.
Stop crime as a super agent of justice in the sandbox hyper-enhanced Crackdown 3 chaos and destruction. Explore the heights of a futuristic city, race through the streets in a vehicle in the transformation and use your powerful skills to stop a ruthless criminal empire. Developed by original creator Dave Jones, Crackdown 3 offers a chaos co-operative and a brand new multiplayer mode in which the destruction is your ultimate weapon powered by the Microsoft Cloud.
And now, finally, the long-awaited trainer for this game: download it, and after reading the user guide, activate it and you can use all the tricks you promise while playing.
Download Trainer
This trainer adds the following cheats to this game:
Unlimited Health
Unlimited Shields
Player Invisible
Unlimited Ammo
No Reload
Easy Kills
Why do you have to pay for some Trainers and Cheats?
Actually is very rare to find games containing cheats because game developers are not interested in keeping them in their games. So the creation of cheats is executed by external programmers that spend their time and skills into the creation of Trainers, programs that let you cheats on a particular game. They do it for passion or for money. Whatever the motivation, it's right to reward them for the time spent on their work.
Paid Cheats and Trainers are better in quality, contains more functionalities, are maintained and supported by their developers.
Respect of the Copyright
The program you are about to download was not created by Apocanow. However, we have permission to publish, publicize and disseminate the authors of the Trainer Crackdown 3 Trainer - v1.0.3097.2. Содержимое файла не содержит вирусов, даже если иногда они могут инициировать AV как ложные положительные.
Activating this trainer
If not state otherwise below, press F1 at main menu.Listen for 'Trainer Activated'.Press desired hotkey. All hotkeys can be changed on the trainer.
Promo Options
NumPad4: Unlimited Ammo
Trainer Options
NumPad1: Unlimited HealthNumPad2: Unlimited ShieldsNumPad3: Player InvisibleNumPad4: Unlimited AmmoNumPad5: No ReloadNumPad6: Easy Kills
Notes
Unlimited Health:Toggle on and the trainer will try to keep your health at 100%.Unlimited Shields:Toggle on and the trainer will try to keep your shields at 100%.Player Invisible:Toggle on and most enemies cannot detect you.Unlimited Ammo:Toggle on and most weapons you have plenty of ammo.No Reload:Toggle on and most weapons you can fire continuously.Easy Kills:Toggle on and many enemies have low health and are easy to kill.
Leave a Comment