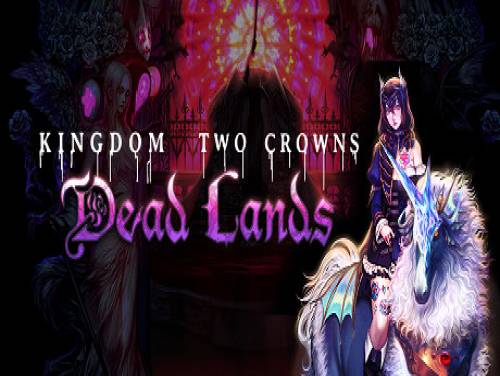 Hello and welcome to Apocanow, we present this article about the Trainer of Kingdom Two Crowns We hope it will serve you and allow you to improve your experience with this game.
If you have managed to find other items to be added, do not hesitate to send them in. We will add them to those already existing and we will thank you publicly for the help you have given.
Not only that, we can also offer you the tricks and codes of this game! See the tricks of Kingdom Two Crowns of apocanow, that is a selection of cheating and strategies to overcome any hostility the game puts you in front of you, together with the tricks you can also find the list of Objectives and Trophies and how obtain them.
Build your kingdom and defend it from the threat of Greed in the next evolution of the award-winning series of micro strategy! Test new technologies, units, enemies, mounts, and secrets in the brand new campaign mode, single player or in cooperation.
Once all the premises have been completed, we will show you the promo trainer we have recovered and the guide written specifically for us by the authors of the program.
Download Trainer
This trainer adds the following cheats to this game:
Unlimited Horse Gallop
Unlimited Coins
Unlimited Gems
Enemies Cannot Damage Player
Freeze Time of Day
Why do you have to pay for some Trainers and Cheats?
Actually is very rare to find games containing cheats because game developers are not interested in keeping them in their games. So the creation of cheats is executed by external programmers that spend their time and skills into the creation of Trainers, programs that let you cheats on a particular game. They do it for passion or for money. Whatever the motivation, it's right to reward them for the time spent on their work.
Paid Cheats and Trainers are better in quality, contains more functionalities, are maintained and supported by their developers.
Respect of the Copyright
The program you are about to download was not created by Apocanow. However, we have permission to publish, publicize and disseminate the authors of the Trainer Kingdom Two Crowns Trainer - v1.0.4. Содержимое файла не содержит вирусов, даже если иногда они могут инициировать AV как ложные положительные.
Activating this trainer
Press F1 at main menu.Listen for 'Trainer Activated'.Press desired hotkey. All hotkeys can be changed on the trainer.
Trainer Options
Numpad 1: Unlimited Horse GallopNumpad 2: Unlimited CoinsNumpad 3: Unlimited GemsNumpad 4: Enemies Cannot Damage PlayerNumpad 5: Freeze Time of Day
Notes
Numpad 1: Unlimited Horse Gallop - sprint with the horse, then toggle this onand you can gallop unlimited.Numpad 2: Unlimited Coins - drop a coin, then toggle this on and you likelywill have more coins than you can know what to do with.Numpad 3: Unlimited Gems - drop a gem, then toggle this on and you likelywill have more gems than you can know what to do with.Numpad 4: Enemies Cannot Damage Player - toggle on while in the game andthe enemies that attack and steal the coins and the crown cannotmake contact.Numpad 5: Freeze Time of Day - toggle on and the game will stay at thecurrent time of day.