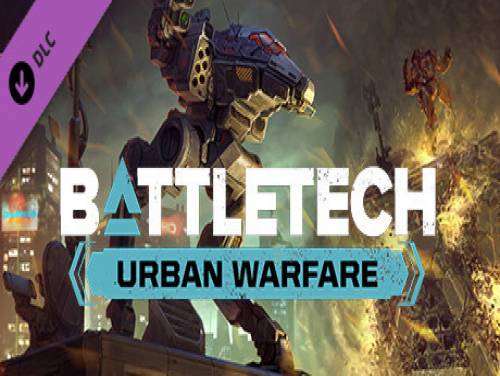 We are happy to show you the trainer and its guide to its use that we have composed for Resident Evil 2: Remake!
If you know other material about the trainer and you can improve this guide, we would be happy to know the details Contact us or comment on this article! You will help all users who are looking for a good guide made for this topic.
Together with the trainer we can also provide you with the tricks of this game Enter the tricks and codes page of Resident Evil 2: Remake and you will find all the tricks and unlockables to easily finish the game and, often, even a small guide to the collectibles of the game.
Together with the trainer we can also provide you with the solution of this game in the form of a video guide. Enter in the solution page of Resident Evil 2: Remake and you will be able to find a step by step guide to finish the game and, often, also to the game collectibles.
Originally published in 1998, Resident Evil 2, one of the most legendary games ever, returns completely redesigned for the new console generation.
Let's move on to show you the trainer after the introduction we just wrote in. Before downloading it, consult the user guide to make sure you do not make mistakes.
Download Trainer
This trainer adds the following cheats to this game:
Player Invincible
Super Health
Unlimited Ammo
No Reload
Set Inventory Space
Zombie's Don't Attack
Easy Kill Enemies
Invisible to Tyrant
Super Speed
Reset Demo Clock
Unlimited Ink Ribbons
Unlimited Weapon Durability
Why do you have to pay for some Trainers and Cheats?
Actually is very rare to find games containing cheats because game developers are not interested in keeping them in their games. So the creation of cheats is executed by external programmers that spend their time and skills into the creation of Trainers, programs that let you cheats on a particular game. They do it for passion or for money. Whatever the motivation, it's right to reward them for the time spent on their work.
Paid Cheats and Trainers are better in quality, contains more functionalities, are maintained and supported by their developers.
Respect of the Copyright
The program you are about to download was not created by Apocanow. However, we have permission to publish, publicize and disseminate the authors of the Trainer Resident Evil 2: Remake Trainer - vFULL GAME 05.03.2019. Содержимое файла не содержит вирусов, даже если иногда они могут инициировать AV как ложные положительные.
Activating this trainer
If not state otherwise below, press F1 at main menu.Listen for 'Trainer Activated'.Press desired hotkey. All hotkeys can be changed on the trainer.
Promo Options
NumPad9: Super Speed
Trainer Options
NumPad1: Player InvincibleNumPad2: Super HealthNumPad3: Unlimited AmmoNumPad4: No ReloadNumPad5: Set Inventory SpaceNumPad6: Zombies Don't AttackNumPad7: Easy Kill EnemiesNumPad8: Invisible To TyrantNumPad9: Super SpeedMultiply: Reset Demo ClockAdd: Unlimited Ink RibbonsSeparator: Unlimited Weapon Durability
Notes
Player Invincible:Toggle on and most things cannot kill you.Super Health:Press this to set your health to the value shown in the trainer. This is like an instant heal.Unlimited Ammo:Toggle on and most weapons and grenades that are equipped are unlimited. When you draw your weapon and aim, it will reset.No Reload:Toggle on and most weapons when fired will not need to be reloaded.Set Inventory Space:Press this to set your inventory space to the value shown in the trainer. The max appears to be 20.Zombies Don't Attack:Toggle on and most enemies, including zombies, cannot attack you.Easy Kill Enemies:Toggle this on and many enemies will die very quickly. The trainer also turns on Player Invincible option automatically, to prevent you from being killed by the extreme damage.Invisible To Tyrant:SPOILER! There is an enemy in the game that relentlessly pursues the player throughout the house. This option will make it such that you can explore and progress without the Tyrant attacking you. Please note that eventually, it is scripted that you must be attacked later in the game, so the trainer will not prevent that, and the game requires that to happen to progress the story. However, until that portion of the game, this option is priceless.Super Speed:Toggle on to speed up the game speed to get to locations more quickly.Reset Demo Clock:If you are using the trainer with the demo, this will reset the demo clock.Unlimited Ink Ribbons:Toggle on and the trainer will attempt to give you unlimited ribbons.Unlimited Weapon Durability:Toggle on and many weapons and knives have unlimited durability.
Leave a Comment