Mount & Blade: Warband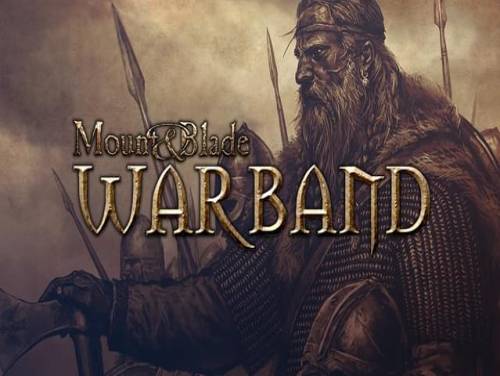 Introducing the page of Apocanow dedicated to the trainer of Mount & Blade: Warband! In it we will explain how to install it and use it, in order to activate the tricks and unlock new parts of the game.
If you know other material about the trainer and you can improve this guide, we would be happy to know the details Contact us or comment on this article! You will help all users who are looking for a good guide made for this topic.
We also have the tricks of Mount & Blade: Warband! In our page dedicated to the tricks of Mount & Blade: Warband you will find codes and unlockable to overcome all obstacles and arrive without any worries at the end of the game.
In a land torn asunder by incessant warfare, it is time to assemble your own band of hardened warriors and enter the fray. Lead your men into battle, expand your realm, and claim the ultimate prize: the throne of Calradia!
The introduction is over, here is the trainer for this game, and the related user guide.
Download Trainer
This trainer adds the following cheats to this game:
Add XP Points (INCREASED)
Skill Points (INCREASED)
Attribute Points (INCREASED)
Weapon Points (INCREASED)
Money (INCREASED)
God Mode
Easy Kills
God Mode (Horse)
Why do you have to pay for some Trainers and Cheats?
Actually is very rare to find games containing cheats because game developers are not interested in keeping them in their games. So the creation of cheats is executed by external programmers that spend their time and skills into the creation of Trainers, programs that let you cheats on a particular game. They do it for passion or for money. Whatever the motivation, it's right to reward them for the time spent on their work.
Paid Cheats and Trainers are better in quality, contains more functionalities, are maintained and supported by their developers.
Respect of the Copyright
The program you are about to download was not created by Apocanow. However, we have permission to publish, publicize and disseminate the authors of the Trainer Mount & Blade: Warband Trainer - v1.174. Содержимое файла не содержит вирусов, даже если иногда они могут инициировать AV как ложные положительные.
Using this Trainer
Launch the trainer first, then launch the Game and then Press F1 at the Main Menu.Listen for 'Activated'.Press desired option key
Options in Promo
Numpad 1: Add XP Points - (1 point)
Options
Numpad 1: Add XP PointsNumpad 2: Add Skill PointsNumpad 3: Add Attribute PointsNumpad 4: Add Weapon PointsNumpad 5: Add MoneyNumpad 6: InvincibleNumpad 7: Easy KillsNumpad 8: Invincible Horse