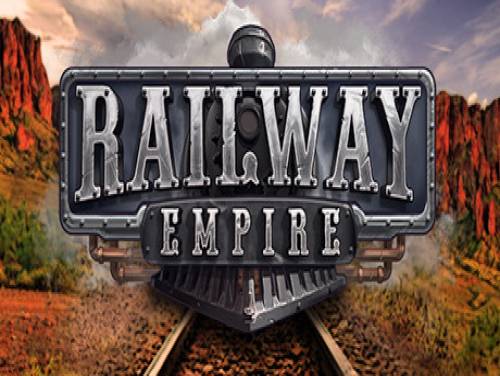 Welcome! Below we have reported the Trainer of Railway Empire with also attached a small guide to its use.
If you know other material about the trainer and you can improve this guide, we would be happy to know the details Contact us or comment on this article! You will help all users who are looking for a good guide made for this topic.
Not only that, we can also offer you the tricks and codes of this game! See the tricks of Railway Empire of apocanow, that is a selection of cheating and strategies to overcome any hostility the game puts you in front of you, together with the tricks you can also find the list of Objectives and Trophies and how obtain them.
Not only that, we can also offer you the solution of this game! See the solution of Railway Empire of apocanow, that is a selection of YouTube videos created specifically by third-party users in order to guide all the other players towards the completion of the game. complete Objectives and Trophies.
In Railway Empire, you can create and edit an extensive train network, buy more than 40 model trains are reproduced faithfully, and to purchase or build stations, buildings, maintenance, factories, and tourist attractions to stay always a step ahead of your opponents.
Let's move on to show you the trainer after the introduction we just wrote in. Before downloading it, consult the user guide to make sure you do not make mistakes.
Download Trainer
This trainer adds the following cheats to this game:
Change Cash
Change Innovation Points
Change Inhabitants of Selected City
Infinite Train Condition
Unlimited Sand
Unlimited Water
Unlimited Oil
Super Speed
Why do you have to pay for some Trainers and Cheats?
Actually is very rare to find games containing cheats because game developers are not interested in keeping them in their games. So the creation of cheats is executed by external programmers that spend their time and skills into the creation of Trainers, programs that let you cheats on a particular game. They do it for passion or for money. Whatever the motivation, it's right to reward them for the time spent on their work.
Paid Cheats and Trainers are better in quality, contains more functionalities, are maintained and supported by their developers.
Respect of the Copyright
The program you are about to download was not created by Apocanow. However, we have permission to publish, publicize and disseminate the authors of the Trainer Railway Empire Trainer - v1.9.0-24306. Содержимое файла не содержит вирусов, даже если иногда они могут инициировать AV как ложные положительные.
Activating this trainer
Press F1 at main menu.Listen for 'Trainer Activated'.Press desired hotkey.All hotkeys can be changed on the trainer.
Trainer Options
NumPad1: Change Cash By 250000NumPad2: Change Innovation Points By 50NumPad3: Change Inhabitants Of Selected City By 20000NumPad4: Infinite Train ConditionNumPad5: Unlimited SandNumPad6: Unlimited WaterNumPad7: Unlimited OilNumPad8: Super Speed
Editor Options
Misc: Innovation PointsMisc: CashMisc: Inhabitants
Notes
Cash:Click on 'Building construction' first. Press hotkey or use editor.The value ingame visually updates if you spend/get money.Innovation Points:Open research screen and press hotkey to add more. You need to get/spendpoints before the value ingame updates.Inhabitants:Click on a city first so the inhabitants number shows up. Press hotkey oruse editor to add more. Wait a bit until the inhabitants number gets updatedby the game.
Leave a Comment