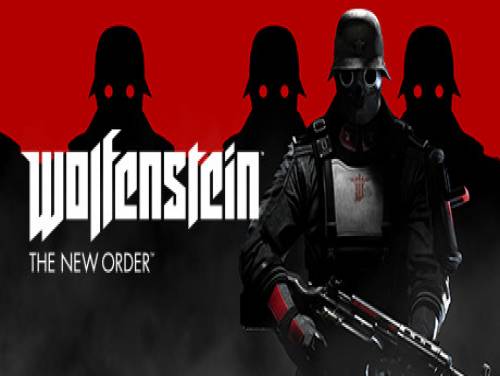 Introducing the page of Apocanow dedicated to the trainer of Wolfenstein: The New Order! In it we will explain how to install it and use it, in order to activate the tricks and unlock new parts of the game.
If you have managed to find other items to be added, do not hesitate to send them in. We will add them to those already existing and we will thank you publicly for the help you have given.
We have good news! For this game we also have some Tricks. this page dedicated to the tricks of Wolfenstein: The New Order you will find all the tricks, codes and unlockables that will surely improve your experience with this game.
Wolfenstein®: The New OrderTM brings back into vogue the series that gave life to the genre of first-person shooter. Developed by MachineGames, a studio comprised of programmers veterans recognized for their work on titles with plots that are complex, Wolfenstein is a deep game narrative packed with action, adventure and fighting in first-person.
Thank you for reading this brief introduction, and now let's show the guide to the trainer and the button to download it.
Download Trainer
This trainer adds the following cheats to this game:
No Damage
Super Ammo
No Reload
Unlock All Chapters
Invincible Weapons
No HUD
No Recoil
Super Speed
Super Jump
No Vehicle Damage
Unlimited Laser
Infinite Sprint
Invisible
Why do you have to pay for some Trainers and Cheats?
Actually is very rare to find games containing cheats because game developers are not interested in keeping them in their games. So the creation of cheats is executed by external programmers that spend their time and skills into the creation of Trainers, programs that let you cheats on a particular game. They do it for passion or for money. Whatever the motivation, it's right to reward them for the time spent on their work.
Paid Cheats and Trainers are better in quality, contains more functionalities, are maintained and supported by their developers.
Respect of the Copyright
The program you are about to download was not created by Apocanow. However, we have permission to publish, publicize and disseminate the authors of the Trainer Wolfenstein: The New Order Trainer - v03.09.2018. Содержимое файла не содержит вирусов, даже если иногда они могут инициировать AV как ложные положительные.
Using this Trainer
Launch the trainer first, then launch the Game and then Press F1 at the Main Menu.Listen for 'Activated'.Press desired option key
Options in Promo
Numpad 2: Super Ammo - only works every 40 seconds.
Options
Numpad 1: No DamageNumpad 2: Super AmmoNumpad 3: No ReloadNumpad 4: Unlock All ChaptersNumpad 5: Invincible WeaponsNumpad 6: No HUDNumpad 7: No RecoilNumpad 8: Super SpeedNumpad 9: Super JumpNumpad 0: No Vehicle DamageNumpad *: Unlimited LaserNumpad /: Infinite SprintNumpad .: Invisible
Notes
Numpad 1: No Damage - some scripted events may still kill you.Numpad 2: Super Ammo - press option key to give you plenty of ammoNumpad 3: No Reload - toggle on and you won't have to reload. Alsoyou have unlimited grenades.Numpad 4: Unlock All Chapters - toggle on and you can enter ANYChapter in the game, even if you have not completed theprevious chapters.Numpad 5: Invincible Weapons - some weapons (such as the bomberturret in the plane at the start of the game) can be damagedwhile you are using them. Use this to prevent that fromhappening.Numpad 6: No HUD - turns off the HUD in the game.Numpad 7: No Recoil - keeps many weapons more stationary when firing.Numpad 8: Super Speed - toggle on and off to increase movement speed.Note this is NOT on when you are sprinting.Numpad 9: Super Jump - toggle on and off to allow super high jumps.Numpad 0: No Vehicle Damage - while in some vehicles, this optionwill make it so that the vehicle will not undergo damage.Numpad *: Unlimited Laser - toggle on if you use the Laser, the batterywill not decrease.Numpad /: Infinite Sprint - toggle on and you can sprint indefinitely.Numpad .: Invisible - toggle this on and while it is on, enemies may beable to hear you if nearby but they cannot see you.This trainer will allow you to customize the keys if you desire!There are two ways to do this. One is the built-in custom keycreation and the other is the Trainer Customizer.Built-in Custom Key Creation (this feature is not in Promo Trainers)To create a custom key, make sure you have pressed F1 to activatethe trainer. Next, mouse over the option description on thetrainer and press the left mouse button. You will hear 'Select Key'.Select the key on your keyboard that you wish to use. The programwill then say 'Activated' and the option listed on the trainer willupdate to the key you selected and will have 'Custom' before it.You can also click ANY option with the mouse button and then pressthe ESC key to reset the trainer options back to their defaultkeys. You will need to do this each time you start the trainer oruse the Trainer Customizer described below.
Leave a Comment