Fear Effect Sedna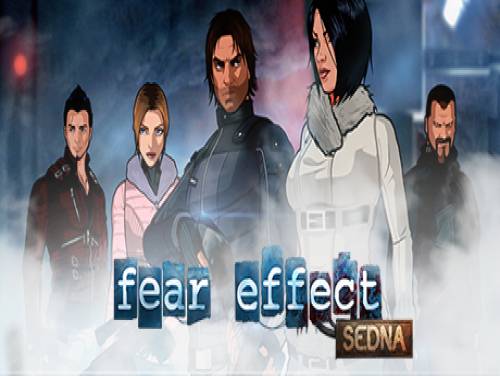 Hello and welcome to Apocanow, we present this article about the Trainer of Fear Effect Sedna We hope it will serve you and allow you to improve your experience with this game.
If you know other material about the trainer and you can improve this guide, we would be happy to know the details Contact us or comment on this article! You will help all users who are looking for a good guide made for this topic.
Available on this site are also the tricks of Fear Effect Sedna: these cheating and strategies inside will allow you to get to the end of the game without any problem overcoming any kind of obstacle. this in our official page dedicated to tricks of Fear Effect Sedna .
Action and stealth perfected from the system of Fear, a thrilling story and incredible movies. Check out the dynamic skills of your team to deal with enemies and puzzles like never before.
And now, finally, the long-awaited trainer for this game: download it, and after reading the user guide, activate it and you can use all the tricks you promise while playing.
Download Trainer
This trainer adds the following cheats to this game:
Infinite Health
Unlimited Ammo
Stealth Mode
No Stress
No Skill Cooldown
No Reload/Unlimited Skill Usage
Why do you have to pay for some Trainers and Cheats?
Actually is very rare to find games containing cheats because game developers are not interested in keeping them in their games. So the creation of cheats is executed by external programmers that spend their time and skills into the creation of Trainers, programs that let you cheats on a particular game. They do it for passion or for money. Whatever the motivation, it's right to reward them for the time spent on their work.
Paid Cheats and Trainers are better in quality, contains more functionalities, are maintained and supported by their developers.
Respect of the Copyright
The program you are about to download was not created by Apocanow. However, we have permission to publish, publicize and disseminate the authors of the Trainer Fear Effect Sedna Trainer - vORIGINAL. Содержимое файла не содержит вирусов, даже если иногда они могут инициировать AV как ложные положительные.
Activating this trainer
Press F1 at main menu.Listen for 'Trainer Activated'.Press desired hotkey.All hotkeys can be changed on the trainer.
Trainer Options
NumPad1: Infinite HealthNumPad2: Unlimited AmmoNumPad3: Stealth ModeNumPad4: No StressNumPad5: No Skill CooldownNumPad6: No Reload / Unlimited Skill Usage
Editor Options
NotesNo Stress:While active your stress level will not increase.IMPORTANT INFO:These scan exclusions in your security software might be necessary to run this trainer:The trainer exe file (or the folder its stored in)The "Work" folder located here:C:Users[YOUR NAME]CheathappensMute Hotkeys:To temporarily disable the Hotkeys, press CTRL-H after trainer isactivated. You can use CTRL-H to re-activate the Hotkeys as well.You can also mute specific hotkeys by changing the hotkey you want to mute to 'NONE'.VR Mode- HTC ViveClick on the 'VR Mode' button. Trainer options will now be drawn as buttons. Activate the trainer as usual with your keyboard. Put your HTC Vive on and when you are ingame press the 'Menu' button on the hand controllers to open the steam overlay. At the bottom you can click on the 'Desktop' button and you can easily press options on the trainer with your hand controller now.- Oculus RiftThe oculus rift does not have a desktop mode as of now. You have to use the keyboard or controller hotkeys instead.
Leave a Comment