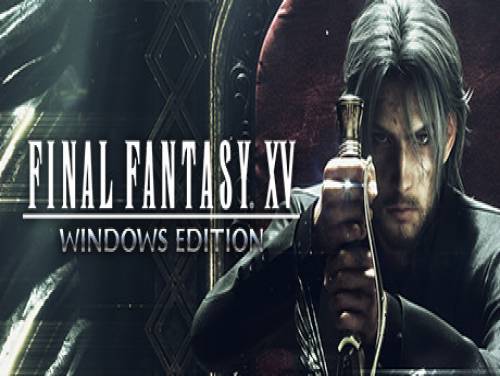 We are happy to show you the trainer and its guide to its use that we have composed for Final Fantasy 15: Windows Edition!
If you know other material about the trainer and you can improve this guide, we would be happy to know the details Contact us or comment on this article! You will help all users who are looking for a good guide made for this topic.
Not only that, we can also offer you the tricks and codes of this game! See the tricks of Final Fantasy 15: Windows Edition of apocanow, that is a selection of cheating and strategies to overcome any hostility the game puts you in front of you, together with the tricks you can also find the list of Objectives and Trophies and how obtain them.
Live the adventure with the best quality. Thanks to a mountain of bonus content, and support options high resolution graphics and HDR10, now you can explore the incredible world of FINAL FANTASY XV as never before.
After this introduction to the game, here is the trainer we promised you, you can see the guide and download the trainer on your PC.
Download Trainer
This trainer adds the following cheats to this game:
Unlimited Party Health
Unlimited MP
Super Damage
Full Teamwork Techniques Meter
Unlimited Spell Charges
Fast Spell Cooldown
Unlimited Elemental Energy
Set Gil
Fast XP Gain
Item Multiplier
Unlimited Gas
Why do you have to pay for some Trainers and Cheats?
Actually is very rare to find games containing cheats because game developers are not interested in keeping them in their games. So the creation of cheats is executed by external programmers that spend their time and skills into the creation of Trainers, programs that let you cheats on a particular game. They do it for passion or for money. Whatever the motivation, it's right to reward them for the time spent on their work.
Paid Cheats and Trainers are better in quality, contains more functionalities, are maintained and supported by their developers.
Respect of the Copyright
The program you are about to download was not created by Apocanow. However, we have permission to publish, publicize and disseminate the authors of the Trainer Final Fantasy 15: Windows Edition Trainer - v12.14.2018 +Gladiolus. Содержимое файла не содержит вирусов, даже если иногда они могут инициировать AV как ложные положительные.
Activating this trainer
Press F1 at main menu.Listen for 'Trainer Activated'.Press desired hotkey. All hotkeys can be changed on the trainer.
Trainer Options
Numpad 1: Unlimited Party HealthNumpad 2: Unlimited MPNumpad 3: Super DamageNumpad 4: Full Teamwork Techniques MeterNumpad 5: Unlimited Spell ChargesNumpad 6: Fast Spell CooldownNumpad 7: Unlimited Elemental EnergyNumpad 8: Set GilNumpad 9: Fast XP GainNumpad 0: Item MultiplierNumpad /: Unlimited Gas
Notes
Numpad 1: Unlimited Party Health - toggle on and the trainer willtry to quickly heal any damage and keep the health at 100%.Numpad 2: Unlimited MP - toggle on and the trainer will try toquickly refill your MP.Numpad 3: Super Damage - toggle on and most enemies are killed veryquickly.Numpad 4: Full Teamwork Techniques Meter - toggle on and the trainerwill try to keep the meter full.Numpad 5: Unlimited Spell Charges - toggle on and when you castspells the trainer sets the number of remaining chargesto the value shown in the trainer.Numpad 6: Fast Spell Cooldown - toggle on and most spells are readyto be used again very quickly.Numpad 7: Unlimited Elemental Energy - toggle on and then enterthe menu that you use to create spells and equip themand you have the amount shown in the trainer to spend.Toggle off when not needed.Numpad 8: Set Gil - toggle this on and then enter the menu thatshows your Gil and the trainer will set your Gil to thevalue shown in the trainer.Numpad 9: Fast XP Gain - toggle this on and the trainer will addthe amount shown in the trainer instead of the normalXP amount each time XP is earned. You can level up whenyou sleep. You can level up characters very quickly usingthis.Numpad 0: Item Multiplier - Press TAB,then ITEMS, then togglethis on, and then press CHECK, and each area you enterto look at your items, each item will be set to the valueshown in the trainer. For instance, if you had 2 Potion,then it will be 99 Potion if the value is at 99 in thetrainer.Numpad /: Unlimited Gas - toggle this on and when you are travellingyour gas tank remains full.
IMPORTANT INFO:
These scan exclusions in your security software might be necessary to run this trainer:The trainer exe file (or the folder its stored in)The 'Work' folder located here:C:Users[YOUR NAME]Cheathappens
Mute Hotkeys:
To temporarily disable the Hotkeys, press CTRL-H after trainer isactivated. You can use CTRL-H to re-activate the Hotkeys as well.You can also mute specific hotkeys by changing the hotkey you wantto mute to 'NONE'.
VR Mode
- HTC ViveClick on the VR MODE button. Trainer options will now be drawn as buttons.Activate the trainer as usual with your keyboard. Put your HTC Vive on andwhen you are ingame press the MENU button on the hand controllers to openthe steam overlay. At the bottom you can click on the DESKTOP button and youcan easily press options on the trainer with your hand controller now.- Oculus RiftAs of now the oculus has no unique input device and uses keyboard or xboxcontroller. Both are support by the trainer already.
Leave a Comment