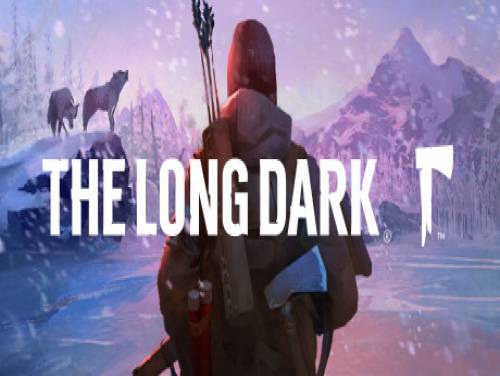 Introducing the page of Apocanow dedicated to the trainer of The Long Dark! In it we will explain how to install it and use it, in order to activate the tricks and unlock new parts of the game.
If you have ideas to make this guide better, contact us now and we will be happy to post your material on this page thanking you for helping us.
We also have the tricks of The Long Dark! In our page dedicated to the tricks of The Long Dark you will find codes and unlockable to overcome all obstacles and arrive without any worries at the end of the game.
We also have the solution of The Long Dark! In our page dedicated to the solution of The Long Dark you will find a video guide that will show you all the steps to complete the game.
The Long Dark is a game reflective of survival in which you will have in an isolated manner to explore a territory that is frozen set in the future post-apocalyptic. There are no zombies, just you, the ice and all the dangers that mother nature puts you to the front.
After this introduction to the game, here is the trainer we promised you, you can see the guide and download the trainer on your PC.
Download Trainer
This trainer adds the following cheats to this game:
Free Crafting
Super Speed
Unlock All Achievements
Reveal Map
Infinite Durability
Invincible
Unlimited Sprint
Set Time to Day
Set Time to Night
Set Time to Aurora
Set Weather to Clear
Spawn Item (from 350+ items)
Unlimited Weight
Unlock All Feats
All Skills Mastered
Cure All Afflictions
Fly Mode
Reset Cold
Reset Condition
Reset Hunger
Reset Fatigue
Reset Thirst
Why do you have to pay for some Trainers and Cheats?
Actually is very rare to find games containing cheats because game developers are not interested in keeping them in their games. So the creation of cheats is executed by external programmers that spend their time and skills into the creation of Trainers, programs that let you cheats on a particular game. They do it for passion or for money. Whatever the motivation, it's right to reward them for the time spent on their work.
Paid Cheats and Trainers are better in quality, contains more functionalities, are maintained and supported by their developers.
Respect of the Copyright
The program you are about to download was not created by Apocanow. However, we have permission to publish, publicize and disseminate the authors of the Trainer The Long Dark Trainer - v1.56 49966 (STEAM). Содержимое файла не содержит вирусов, даже если иногда они могут инициировать AV как ложные положительные.
Activating this trainer
Press F1 at main menu.Listen for 'Trainer Activated'.Press desired hotkey. All hotkeys can be changed on the trainer.
Trainer Options
NumPad1: InvincibleNumPad2: Unlimited SprintNumPad3: Set Time To DayNumPad4: Set Time To NightNumPad5: Set Time To AuroraNumPad6: Set Weather To ClearNumPad7: Spawn Item (from +350 Items)NumPad8: Unlimited WeightNumPad9: Unlock All FeatsNumPad0: All Skills MasteredNumPad/: Cure AfflictionNumPad*: Fly ModeNumPad-: Reset ColdNumPad+: Reset ConditionNumPad.: Reset HungerPage UP: Reset FatiguePage Down: Reset ThirstInsert: Infinite DurabilityHome: Reveal MapEnd: Unlock All AchievementsCTRL+NumPad1: Super SpeedCTRL+NumPad2: Free Crafting
Notes
Set Weather To Clear:It may takes up to a minute for the weather to change.Fly Mode:Press SPACE key to exit fly mode.Spawn Item:Press hotkey to spawn an item. A messagebox opens (so make sure you alt tabto the trainer) where you can select the item to spawn via drop down list.A second messagebox asks for the quantity.Unlimited Weight:While active you can carry unlimited items. This may reset at some points sojust re-enable it in such a case.Unlock All Feats:Press hotkey and all feats are unlocked.Reveal Map:Open your map first then press hotkey and the map is revealed. If the map remainsblack you haven't used a charcoal before. You can spawn one with the Spawn Itemcheat and equip and use it.Unlock All Achievements:Press hotkey and you get all steam achievements for this game.Cure Affliction:Press hotkey and a messagebox opens (so make sure you alt tab to the trainer).You can cure any afflictions but selected them in the messagebox list and pressthe 'Cure selected affliction' button. Please note that you should only cure theafflictions you really have otherwise it may happen that you get overlays ingamewhich will not disappear.Free Crafting:While active you can craft any blueprint everywhere for free.
Mute Hotkeys:
To temporarily disable the Hotkeys, press CTRL-H after trainer isactivated. You can use CTRL-H to re-activate the Hotkeys as well.You can also mute specific hotkeys by changing the hotkey you want to mute to 'NONE'.
VR Mode
- HTC ViveClick on the 'VR Mode' button. Trainer options will now be drawn as buttons. Activate the trainer as usual with your keyboard. Put your HTC Vive on and when you are ingame press the 'Menu' button on the hand controllers to open the steam overlay. At the bottom you can click on the 'Desktop' button and you can easily press options on the trainer with your hand controller now.- Oculus RiftThe oculus rift does not have a desktop mode as of now. You have to use the keyboard or controller hotkeys instead.