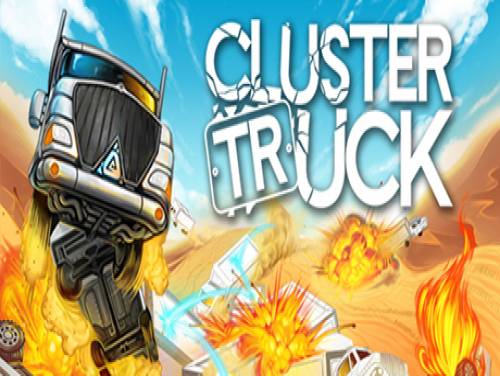 We are pleased to show you the videogame material we have collected for Clustertruck!
We hope it will help you and appreciate our work, if you have any tips to suggest, comment or contact us and we will update the page.
Clustertruck is a physics game in the style of the Floor is Lava where you have to jump over the truck in the race, led by drivers inexperienced.
All information on the cheats contained in this article is valid for Clustertruck from 27/08/2016, for consoles PC / PS4 / XBOX ONE / SWITCH .The list is updated every time the game is published for a new one console.
Discover Cheats, Cheat Codes and Tips for Clustertruck (PC / PS4 / XBOX ONE / SWITCH): Game Achievements Guide.
We also have the solution of Clustertruck! In our page dedicated to the solution of Clustertruck you will find a video guide that will show you all the steps to complete the game.
At the bottom of the page you will also find a list of unlockable goals in this game with a small guide.The list is in English but we also have an automatically translated version to make it easier to understand.
Let's move on to show you the cheats after the introduction we just wrote.