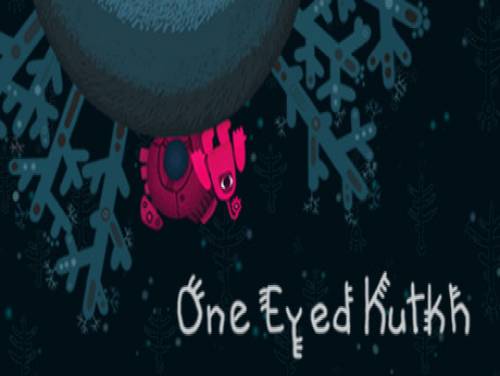 Welcome! Below we have collected the cheats of One Eyed Kutkh, but not only, any Achievements, Codes and Trainer will be shown on this page if and when they are available.
If you know other unlockables or strategies, do not hesitate to contact us or comment on the article, you will make it more complete and more useful to all its visitors.
Discover Cheats, Cheat Codes and Tips for One Eyed Kutkh (PC / PS4 / XBOX ONE / SWITCH): Game Achievements Guide.
We have material valid for PC / PS4 / XBOX ONE / SWITCH The list of consoles is continuously updated from PC / PS4 / XBOX ONE / SWITCH, the date on which One Eyed Kutkh was published.
We also have the solution of One Eyed Kutkh! In our page dedicated to the solution of One Eyed Kutkh you will find a video guide that will show you all the steps to complete the game.
At the bottom of this page you can read the list of Objectives to be reached for the corresponding consoles, together with a small explanation on how to reach them.
One-Eyed Kutkh is an exciting space adventure based on the tales of the far North.
Let's move on to show you the cheats after the introduction we just wrote.
Cheats: PSN Trophies
Perform the following tasks to earn the corresponding PSN Trophy:
| | |
| --- | --- |
| A cunning plan | Caused a quarrel between The Sun and The Moon |
| Peacemaker | Reconciled the Sun with the Moon |
| Explorer | Found all exits of the labyrinth |
| Persistent | Press the same button four times in a row |
| Sleeper | Saw all dreams |
| Stubborn | Refused to give a man boats three times in a row |
| Survivor | Visited a bear three times |
| Curious | All the ends of all the branches reached |
Cheats: Steam Achievements
Accomplish the following tasks to obtain the corresponding Steam Achievement:
Title
Steam Achievements: One Eyed Kutkh

A cunning plan

A cunning plan

Caused a quarrell between The Sun and The Moon

Caused a quarrell between The Sun and The Moon

Peacemaker

Peacemaker

Reconciled The Sun with the Moon

Reconciled The Sun with the Moon

Explorer

Explorer

Found all exits of the labyrinth

Found all exits of the labyrinth

Persistent

Persistent

Sleeper

Sleeper

Saw all dreams

Saw all dreams

Stubborn

Stubborn

Survivor

Survivor

Visited a bear three times

Visited a bear three times

Curious

Curious

All the ends of all the branches reached

All the ends of all the branches reached