Rangi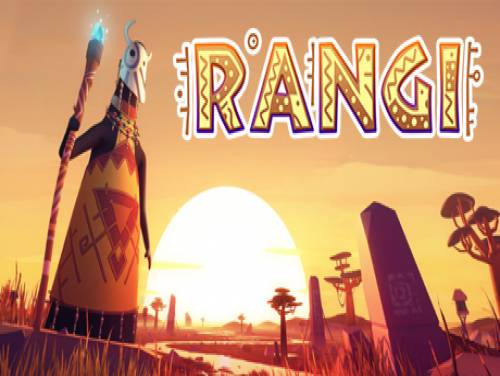 Welcome! Below we have collected the cheats of Rangi, but not only, any Achievements, Codes and Trainer will be shown on this page if and when they are available.
Are you aware of other cheats or you have other material? Send it without problems! You can comment this article or contact us in private and we will be happy to update the page with the content of the material you send us!
Discover Cheats, Cheat Codes and Tips for Rangi (PC / PS4): Game Achievements Guide.
Our material can be used with the following consoles: PC / PS4 This list is constantly updated from PC / PS4 or since the game came out.
Available on this site is also the solution of Rangi: a video guide composed of videos taken from YouTube will guide you from the beginning to the end of the game and often also through the secrets and collectibles inside the game You can find all of this in our official page dedicated to the solution of Rangi
Under the cheats you will also find the List of Goals for this game with a little explanation on how to get them all.
Solve puzzles and explore temples hidden rebuild the ancient statues and escape to platforms or death. Fly happy while recoveries the life force of the Giants of the Music and reflect the rhythm in the world!
The introduction is over, here are the cheats for this game.
Cheats: PSN Trophies
Perform the following tasks to earn the corresponding PSN Trophy:
Title
PSN Trophies: Rangi

Collector

Collector

Collected all artifacts

Collected all artifacts

Kuficha

Kuficha

Collect all pieces of Kuficha'

Collect all pieces of Kuficha'

Fuel

Fuel

Collect all pieces of Fuel'

Collect all pieces of Fuel'

Tambo

Tambo

Collect all pieces of Tambo'

Collect all pieces of Tambo'

Turtle Soup

Turtle Soup

Finish level 19

Finish level 19

Barbecue

Barbecue

Finish level 17

Finish level 17

Almost there!

Almost there!

Finish level 8

Finish level 8

Shield

Shield

Finish level 11

Finish level 11

Ancestral Mask

Ancestral Mask

Finish level 7

Finish level 7

Rangi Time

Rangi Time

Connect your first color line

Connect your first color line

Wisdom

Wisdom

Meet the Muziki Giant

Meet the Muziki Giant

Sauti

Sauti

Complete the world of Sauti

Complete the world of Sauti

Muziki

Muziki

Complete the world of Muziki

Complete the world of Muziki
Cheats: Steam Achievements
Accomplish the following tasks to obtain the corresponding Steam Achievement:
Title
Steam Achievements: Rangi

Wisdom

Wisdom

Meet the Muziki Giant

Meet the Muziki Giant

Rangi Time

Rangi Time

Connect your first color line

Connect your first color line

Ancestral Mask

Ancestral Mask

Finish level 7

Finish level 7

Almost there !

Almost there !

Finish level 8

Finish level 8

Kuficha

Kuficha

Collect all pieces of Kuficha artifacts

Collect all pieces of Kuficha artifacts

Shield

Shield

Finish level 11

Finish level 11

Muziki

Muziki

Complete the world of Muziki

Complete the world of Muziki

Barbecue

Barbecue

Finish level 17

Finish level 17

Turtle Soup

Turtle Soup

Finish level 19

Finish level 19

Sauti

Sauti

Complete the world of Sauti

Complete the world of Sauti

Kuru

Kuru

Collect all pieces of Kuru artifacts

Collect all pieces of Kuru artifacts

Tambo

Tambo

Collect all pieces of Tambo artifacts

Collect all pieces of Tambo artifacts

Collector

Collector

Collect all artifacts

Collect all artifacts