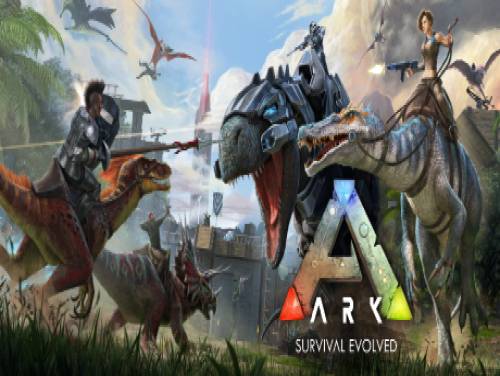 We are pleased to show you the videogame material we have collected for Ark: Survival Evolved!
If you have any other material, do not hesitate to post it or send it to us, we will be happy to post it in the article with any thanks.
You are shipwrecked on the shores of a mysterious island called the ARK, you have to hunt, gather resources, create objects, grow, search technologies, and build shelters to support the weather conditions. Use your wits and your resources to kill or tame and breed the gigantic dinosaurs and other primitive creatures that roam the island, and collaborates with (or hunt for) hundreds of other players who are fighting to survive, dominate... and run!
Ark: Survival Evolved has been published 29/07/2017 for [2.] We take care to update the list of consoles for which the game was published over time if the cheats are they also applied to new arrivals.
Discover Cheats, Cheat Codes and Tips for Ark: Survival Evolved (PC): Super Run, Endless Needs and Points, Instant Kills.
Also for Ark: Survival Evolved you can also download a promo trainer offered by third parties.If you run the game together, this trainer will allow you to activate cheats that you could not otherwise obtain.
For you we have also made available the list of Achievements of this game with an explanation automatically translated on how to unlock them.
After this introduction on the game, here are the cheats we have promised you.